Ideas for Foodies
Delicious food is an important part of any girls' weekend. For a morning coffee, check out Tucknee Coffee (pictured above center), Condor Coffee Company, or Whitewater Music Hall. For lunch or dinner, some high-quality options are Back When Cafe (farm to table), Red Eye Brewing (try the pizza - pictured above left), Sconni's Alehouse & Eatery (great burgers and truffle fries), and Lemongrass Asian Fusion (the Grilled Pork & Egg Rolls entree is superb). If you're in the mood for brunch (this is a girls' weekend after all), check out Tine and Cellar, ERA Pancakes and Cafe (try the bacon and avocado benedict - pictured above right), The Mint Cafe, or Cedar Creek Grill House. For drinks, check out Timekeeper Distillery, Bull Falls Brewery, or Mosinee Brewing Company.
Tip: Timekeeper Distillery and Bull Falls Brewery both offer tours on select dates.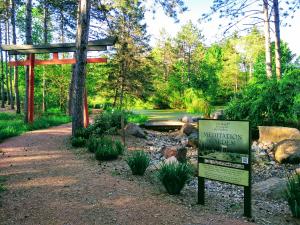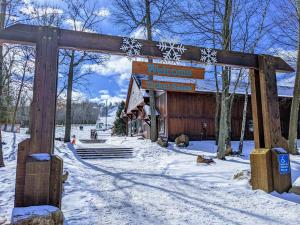 Ideas for Nature-lovers
For the best views in town, climb the wooden tower at the top of Rib Mountain State Park (pictured top middle) and then take a hike on one of the many trails. Outdoor enthusiasts will be happy to know that there are multiple segments of the Ice Age National Scenic Trail just outside of the Wausau area. Regardless of the time of year, there's always an adventure to be had at Nine Mile County Park with hiking and biking in the summer and cross-country skiing and snowshoeing in the winter. If your group loves downhill skiing, you'll need to reserve at least one day at Granite Peak Ski Area (pictured top right). If a relaxing atmosphere is more your style, take a walk along the River Edge Parkway or wander past flowers, trees, and shrubs at Monk Botanical Gardens (pictured top left).
Tip: You will need a Wisconsin State Parks pass to drive up Rib Mountain, but you can park at the bottom and walk up for free!

Ideas for Retail Therapy
A girls' weekend trip wouldn't be complete without some shopping! Although there are many great options located throughout the Wausau area, a few that are within walking distance of each other include: The Local (pictured top left), Evolutions in Design (pictured top center), Janke Book Store (pictured top right), Nicole's Boutique, the gift shop at Center for the Visual Arts, Blackash Urban Goods and Clothing, Shepherd & Schaller Sporting Goods, and Isaac's Fine Apparel.
Tip: Do you love a good deal? Make sure to check out the basement of Janke Book Store and the upper level of Shepherd & Schaller Sporting Goods.

Ideas for Activity-lovers
Looking to bond with your gal pals while enjoying a fun activity? Try axe-throwing at Blades and Boards (pictured top left), go bowling at Day's Bowl-a-Dome, or battle it out with a game of laser tag at Wausau on Water Family Entertainment Center (pictured top center). If you're looking to test your group's teamwork skills, sign up for an escape room mystery at Cracked. If you're looking for an outdoor option, your group could book a rafting trip with Moose Knee Rafting, go golfing at Tribute Golf Course, or cheer on the Wausau Woodchucks at Athletic Park. If a food-related class is more your style, register your group for a cheese board class at The Milk Merchant (custom cheese tray pictured top right) or sign up for a cooking class at Grebe's.
Tip: Wausau has some really awesome annual events! Before planning your trip, check out the dates of events from Wausau Events and the Taste 'N Glow Balloon Fest!

Ideas for Art Aficionados
The Wausau area has a great arts scene! Theater lovers will want to check out the performance options at The Grand Theater (pictured above center) and Whitewater Music Hall. Even if no one in your group is an "art aficionado", I would still highly recommend taking a quick stroll through one of these art galleries: Center for the Visual Arts (pictured above left), Leigh Yawkey Woodson Art Museum, or Wausau Museum of Contemporary Art. If your group is interested in historic homes, make sure to tour the Yawkey House Museum, which is decorated with turn-of-the-century decor and furniture. If your group wants to create their own art, you are sure to find a fun option at Clay Corner Studio (pictured above right) or at Clay House.
Tip: Two huge art events in Wausau are the Wausau Festival of Arts (part of Wausau's Artrageous Weekend) and Chalkfest.