Family Fun in the Springtime
Marathon County in Wisconsin is an excellent destination for families looking for a fun and memorable weekend getaway during the springtime. This beautiful region boasts a variety of indoor and outdoor activities that are perfect for all ages, and its stunning natural scenery is sure to leave everyone in awe.
Things to Do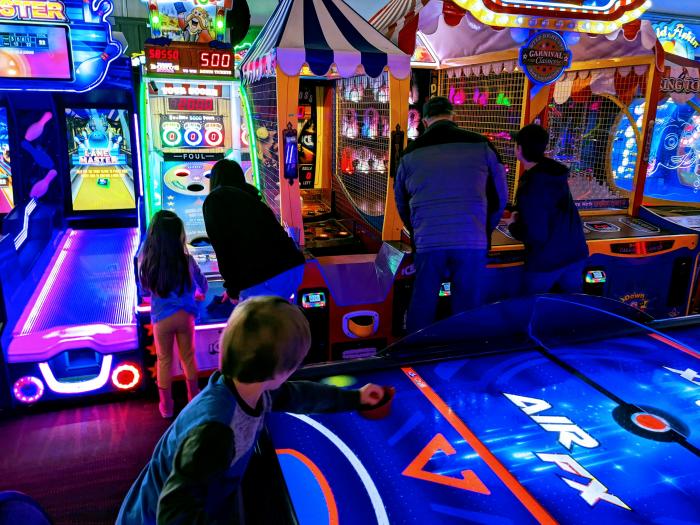 Leigh Yawkey Woodson Art Museum
Kick off your Marathon County adventure with a visit to the Leigh Yawkey Woodson Art Museum. This world-renowned museum features a remarkable collection of paintings, sculptures, and decorative art worldwide. Children will love the interactive exhibits, while adults can appreciate the stunning works of art.
Rib Mountain State Park
Rib Mountain State Park is one of the most popular attractions in Marathon County. This beautiful park features a variety of hiking trails, picnic areas, and stunning views of the surrounding area. Climb to the top of the Lookout tour and take in the views.
Marathon County Historical Society
This fascinating museum features exhibits exploring the region's history, including the area's indigenous people, early settlers, and industrial heritage. Book a walking tour or take a self-guided tour at your own pace.
Wausau on the Water
WOW is a family entertainment center with a full-service restaurant and bar. There is a large arcade game area, a 6,000-square-foot laser tag course, and more. You can hang out on the paved patio overlooking the beautiful Wisconsin River if the weather is nice.
River Edge Parkway
The River Edge Parkway is a hidden gem in downtown Wausau. You can walk or bike along a 1.25-mile trail along the Wisconsin River. After cruising down the path, let the kids play at the Riverlife Park with a timed obstacle course, exercise stations, and other playground features.
Sawmill Adventure Park
Located in Rothschild, WI, Sawmill is a great family fun park offering an indoor trampoline park, an 18-hole mini golf course, and a café serving snacks, beer, and wine. It's a sure way to keep the kids entertained regardless of the weather.
 
Places to Eat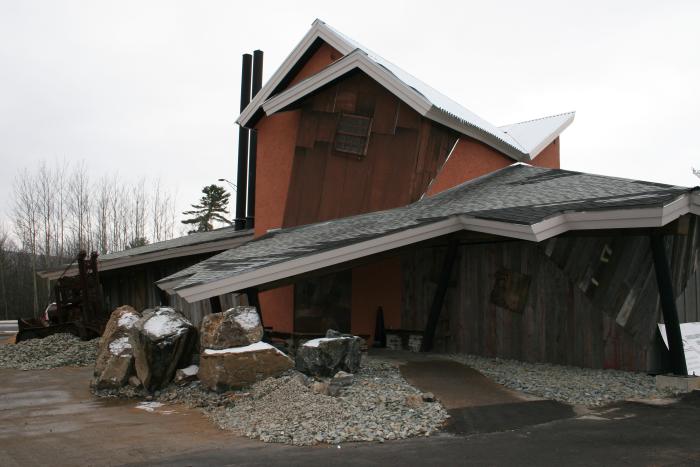 Blue Willow Café
This cafe is a family-style diner on the west side of Wausau, WI, with tasty comfort food options and homemade pies. There's no fussiness here, just generous portions that will leave you happy and full.
Wausau Mine Company
This gold-mineshaft-styled restaurant has a fun atmosphere for the kids to explore. They offer a variety of dishes prepared from scratch, including pizzas, prime rib, heart-healthy choices,  tasty drinks, and a kid's menu. They strive to please everyone's palate while providing quality and fresh dishes.
Red Eye Brewing
A sure win for both parents and kids. Relax after a day of activities with a brewed in-house beer and let the kids dive into tasty woodfired pizza made with locally sourced ingredients.
Wausau on the Water
For obvious reasons, this is an excellent place for families. The kids can play arcade games while you wait for your food. The arcade is separate from the restaurant space, so you can enjoy dinner without being interrupted by the games. There is an extensive menu of options and a rotating craft beer menu.
 
Places to Stay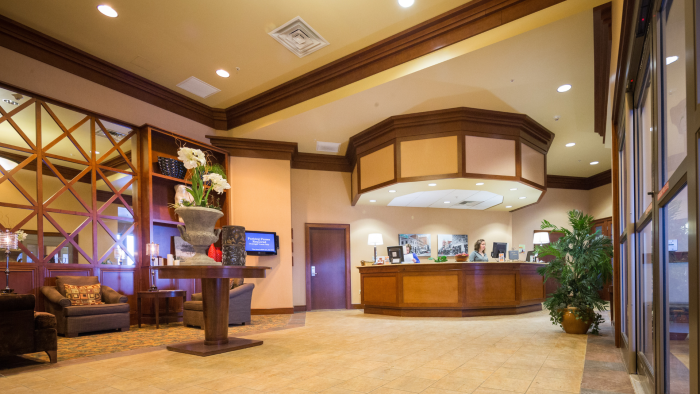 Hilton Garden Inn
This property screams luxury with its beautiful landscaping, impressive guestrooms, and showstopping lobby/restaurant area. They have an indoor pool, whirlpool, fitness center, and on-site dining just 4 miles from Rib Mountain State Park.
Jefferson Street Inn
Located in the heart of downtown Wausau, you'll have easy access to everything you need during your stay. This boutique hotel offers transfers to/from CWA, is pet friendly, and has on-site dining, a fitness center, and a pool.
bantr
Perfect for a family getaway, bantr has whirlpool rooms with fireplaces to bunk bed suites that sleep 7, providing you with the space you need for your family while traveling.