Wausau Family Guide - Adventurous Weekend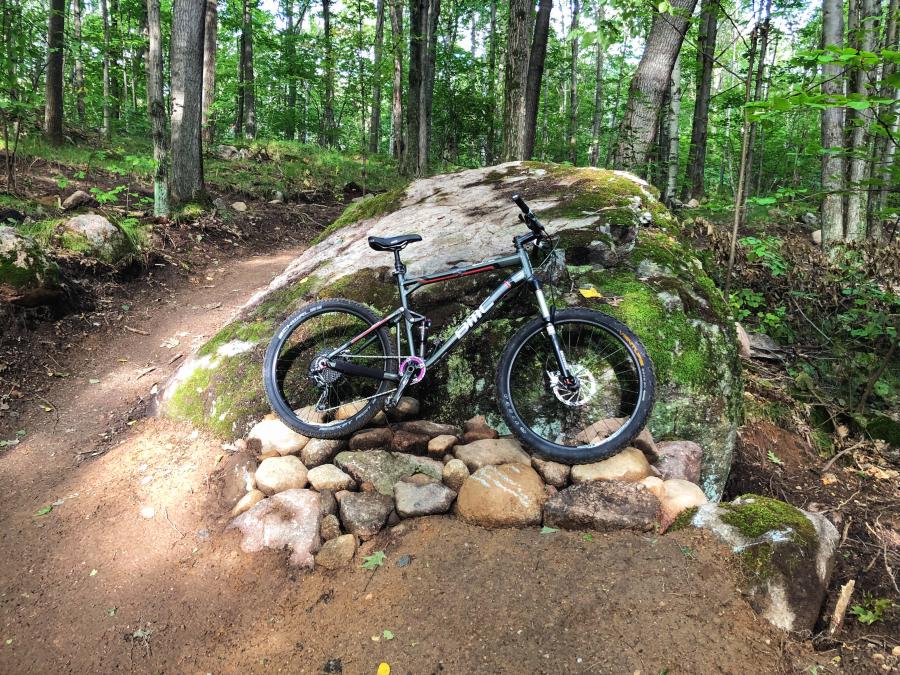 1. Go Mountain Biking at Nine Mile County Forest
📍 221700 Red Bud Rd, Wausau, WI 54401
The Wausau area has some awesome mountain biking trails! The trail network at Nine Mile County Forest is huge and can meet the needs of both beginners and experienced riders. If your family enjoys downhill mountain biking and jumping gaps, Sylvan Hill Mountain Bike Park is the place for you! Just outside of town are the Ringle Mountain Bike Trails, which can be enjoyed year-round since they are groomed for fat biking in the winter.
👉  There is no a fee to ride at Sylvan or Ringle, but a trail pass is required at Nine Mile.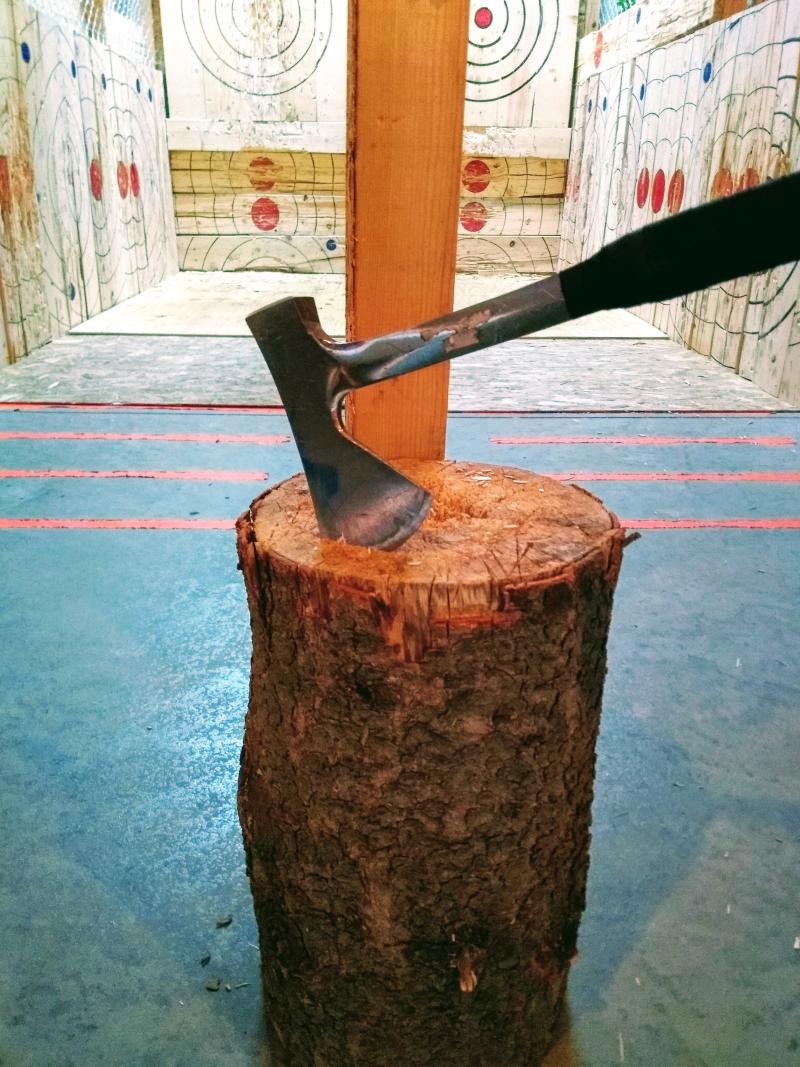 2. Try Hatchet Throwing at Blades and Boards
📍 3109 Rib Mountain Dr, Wausau, WI 54401
An awesome indoor adventure for families with older kids is to try hatchet throwing! Blades and Boards in Rib Mountain offers families, couples, and groups the opportunity to compete against each other in hatchet throwing games. Axe Masters are on-hand to provide tips and help you with your technique so that you can (hopefully) avoid having your tween beat you!
👉 Blades and Boards even has lower rates for kids who are 15 and under.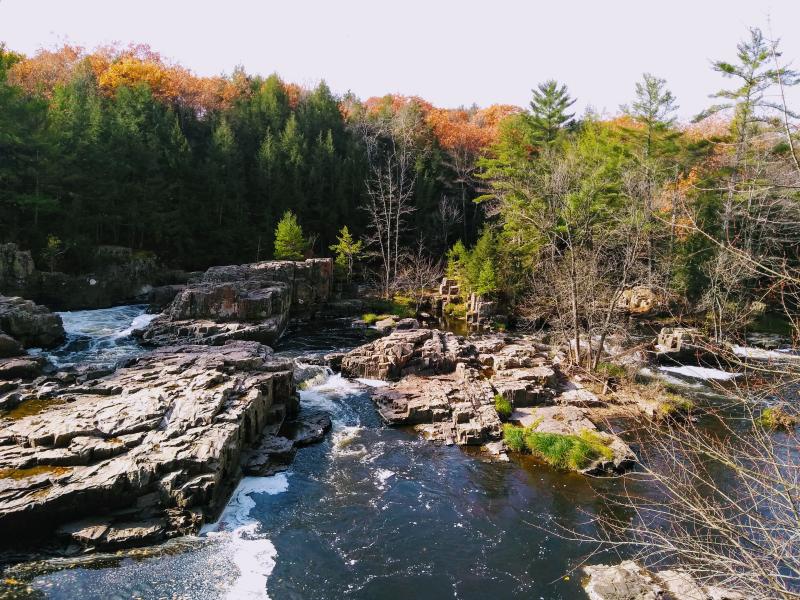 3. Work towards Thousand-Miler Status on the Ice Age Trail
📍 P2150 County Road Y Aniwa, WI 54408
Thousand-Milers are people who have hiked all 1,200+ miles of the Ice Age Trail, which spans the state of Wisconsin, either all at once or bit by bit. Whether you are working towards this goal or not, you can enjoy one of the most beautiful sections of the Ice Age National Scenic Trail in the Wausau area at Dells of the Eau Claire County Park.
👉 To learn more about hiking the Ice Age Trail in the Wausau area, and find out how to earn a patch from the local chapter, click here.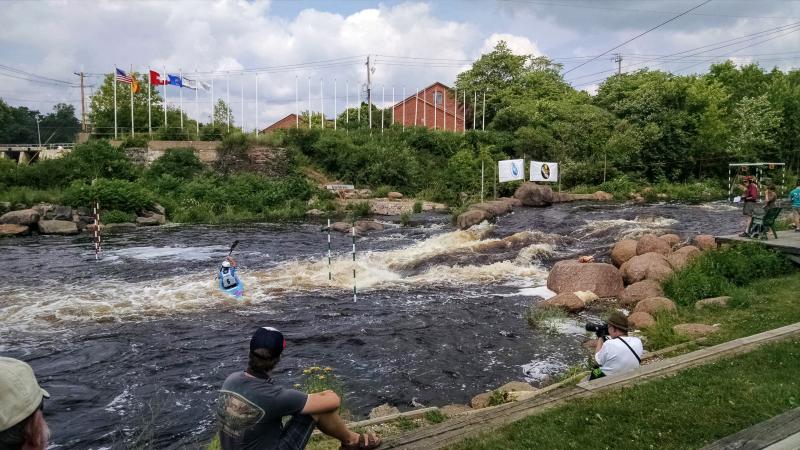 4. Go Kayaking at Whitewater Park
 
📍 200 River Dr, Wausau, WI 54403
One of the area's most extreme (and unique!) adventures is to go white water kayaking at Whitewater Park in downtown Wausau. Families with kids age 12 and up can even sign up for lessons during the summer. There are also recreational release days where experienced kayakers can join in the fun! And even if you're not participating, it's exciting to watch! 
👉 For those of you looking for a little less extreme adventure, there are also many other places to go boating in the area too.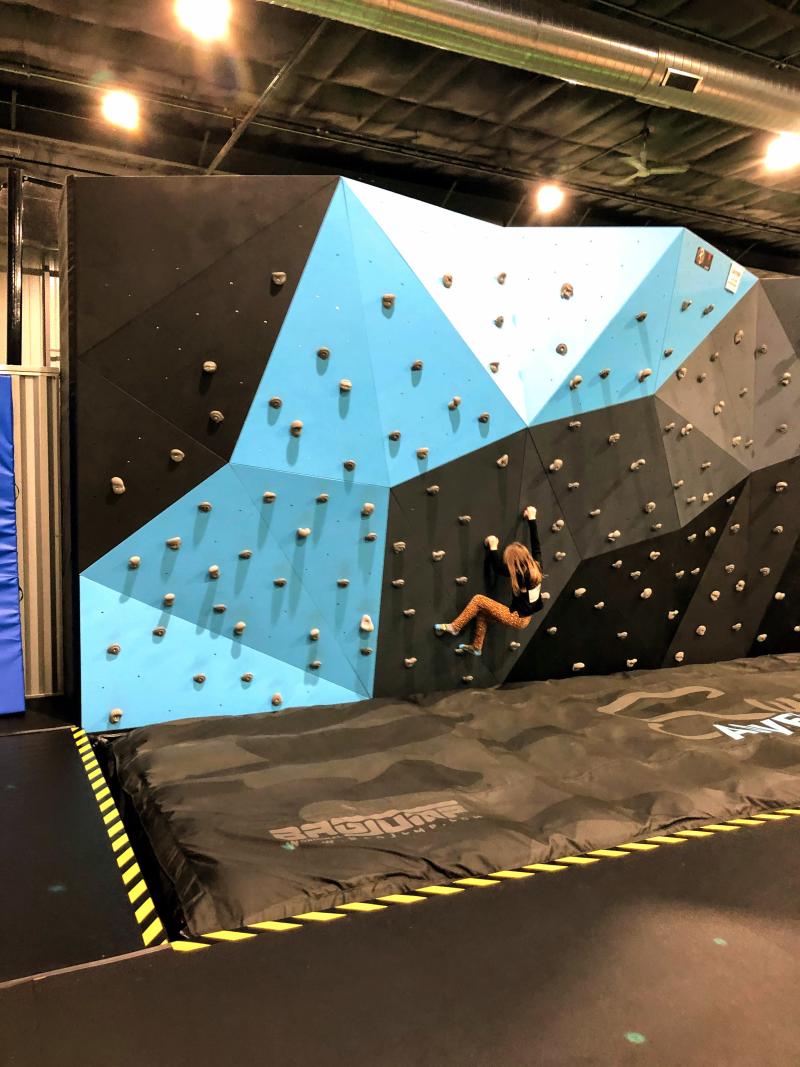 5. Jump Around at Sawmill Adventure Park
📍 608 Creske Ave, Rothschild, WI 54476
If "adventure" is in the name of a business, you can be pretty sure it will be on a list of adventurous activities! That business is Sawmill Adventure Park. In the summer you can challenge your kid(s) to a round of mini-golf and all year-round families can burn off energy jumping on the trampolines, scaling the climbing wall, and attacking the ninja warrior course. 
👉 Sawmill Adventure Park also has a new Virtual Reality gaming area that lets you team up with your family to battle dragons, robots, or zombies!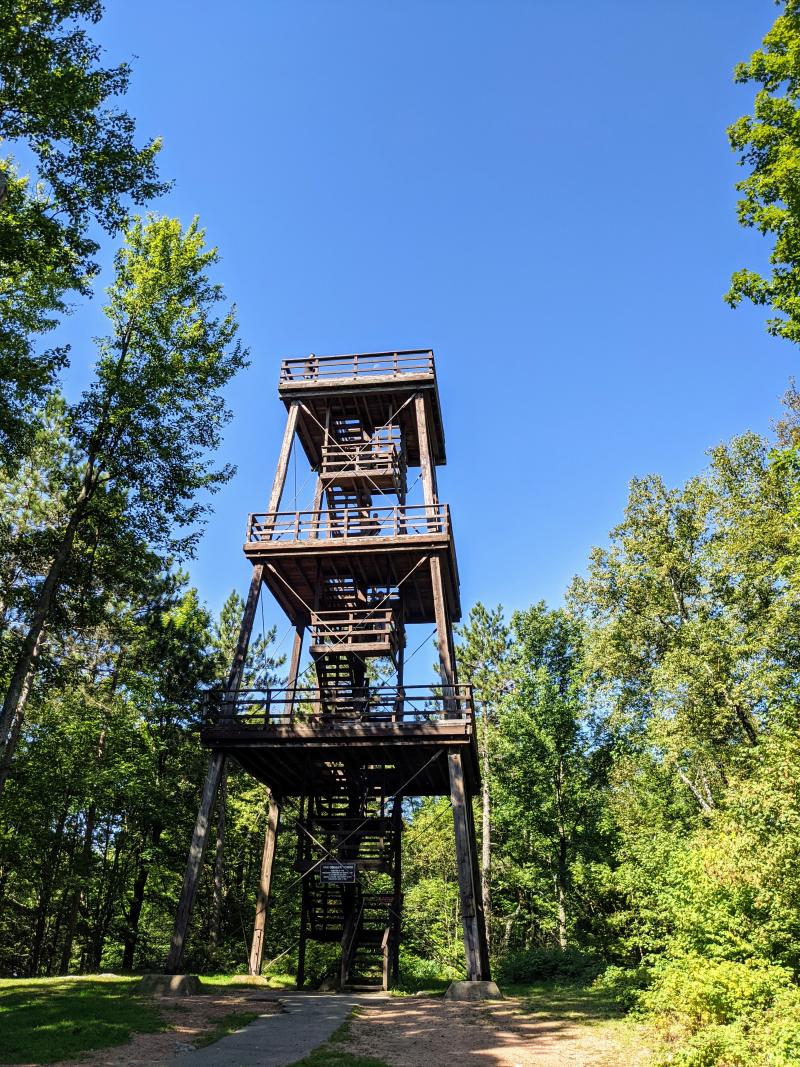 6. Gain Altitude at Rib Mountain State Park
📍 149801 State Park Rd, Wausau, WI 54401
If you're looking for an adventure, you'll definitely want to head to one of the highest points in the state! The pinnacle of the Wausau area is located in Rib Mountain State Park, just a few minutes drive from the highway. Once at the top, visitors can climb the observation tower, read about the area, and take a hike! One of the coolest hikes is to the old quarry which you can access from the Turkey Vulture Trail. The blue and green trails near the observation tower are mostly paved and are a great option for families with younger children.
👉 Rib Mountain State Park also has a cool nature-themed playground, which adds another level of fun for young explorers.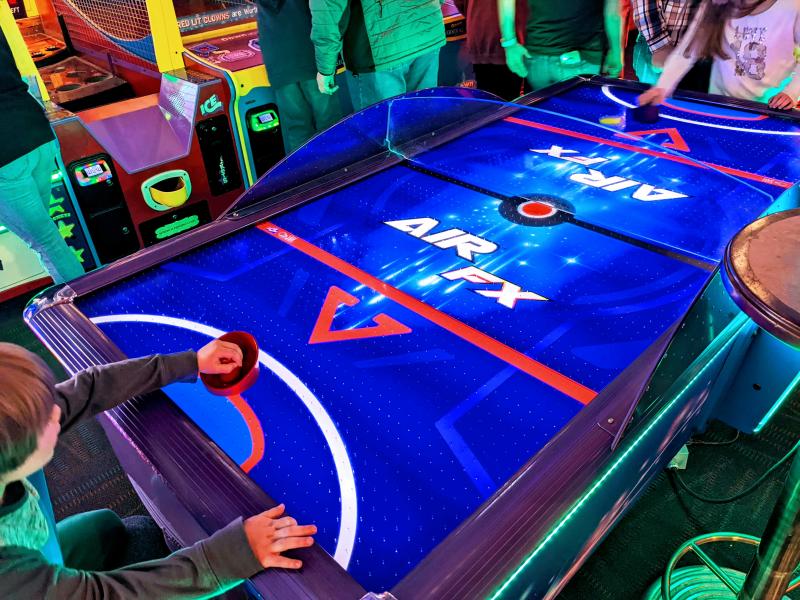 7. Play Laser Tag at WOW Family Entertainment Center
📍 1300 N River Dr, Wausau, WI 54403
The laser tag course at WOW Family Entertainment Center is 6,000 square ft. and multi-level. Groups can choose from Free For All (individual) or Base Recharge (team) missions. WOW also has tons of fun games, such as air hockey (above), skeeball, MarioKart, and more! To add to its allure, WOW is also a full service restaurant with outdoor dining along the beautiful Wisconsin River during the summer months.
👉 WOW has weekly discounts on food, arcade games, and laser tag so be sure to check their website to take advantage of these deals!
Restaurants to Try: