Years ago, Governor Walker declared August 31 Supper Club Day in Wisconsin. 
So, what exactly defines a Wisconsin Supper Club, you might ask?
The roots of Supper Clubs trace back to the era of Prohibition speakeasies in New York City, where the cover of a nightclub and supper setting concealed the true nature of serving illicit beverages. This concept swiftly gained traction and became a national sensation by the late 1930s. These clubs sprouted from taverns, resorts, and dance halls in Wisconsin. Initially featuring dishes like fried chicken and perch, accompanied by a refreshing pint of beer, Supper Clubs have transformed into their present form—a haven for dependable Friday Fish Fry, succulent Saturday Prime Rib, and comforting Sunday broasted chicken and ribs. And let's not overlook the quintessential signature cocktail of these establishments: the hand-crafted, brandy old-fashioned. Fortunately, we're lucky to have four supper clubs to explore in the broader vicinity of Wausau.
Pinewood Supper Club 
147801 Half Moon Lake Dr, Mosinee, WI 


Nestled on the tranquil shores of Half Moon Lake in Mosinee, Wisconsin, the Pinewood Supper Club allures a timeless charm that captures the essence of traditional dining. Established in 1974 within a historic building dating back to the early 1900s, this lakefront gem has become a beloved destination for those seeking an authentic Wisconsin Supper Club experience. Ranked as the #2 supper club in the state, Pinewood offers exquisite cuisine and a romantic ambiance that enchants every visitor. 
The Palms Supper Club
5912 US-51 BUS, Weston, WI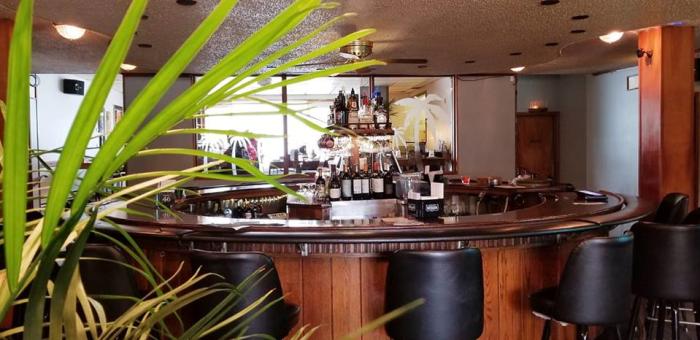 With its origins dating back to the 1930s, this iconic establishment invites you to experience classic dining amidst historic charm. The centerpiece of The Palms is the legendary "Roller's round bar," named after the club's original owner, where you can savor expertly crafted cocktails while surrounded by the ambiance of yesteryears. As you journey through the menu, you'll discover a selection of delectable dishes that pay homage to tradition while offering a modern twist.
Richards Restaurant and Bar
5305 N 32nd Ave, Wausau, WI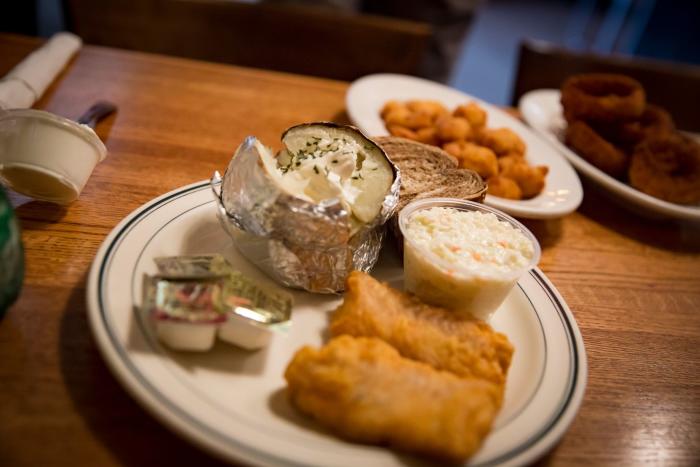 Nestled within the heart of the city, Richards Restaurant and Bar is a family-owned restaurant dating back to 1987. They encapsulate the essence of classic dining with a modern twist and have seamlessly merged tradition with contemporary flavors. From their delectable Friday Fish Fry to their meticulously crafted cocktails, Richards is a testament to the evolution of Supper Club culture while retaining its timeless charm.
Nueskes at Gulliver's Landing
151701 Gadwall Lane, Wausau, WI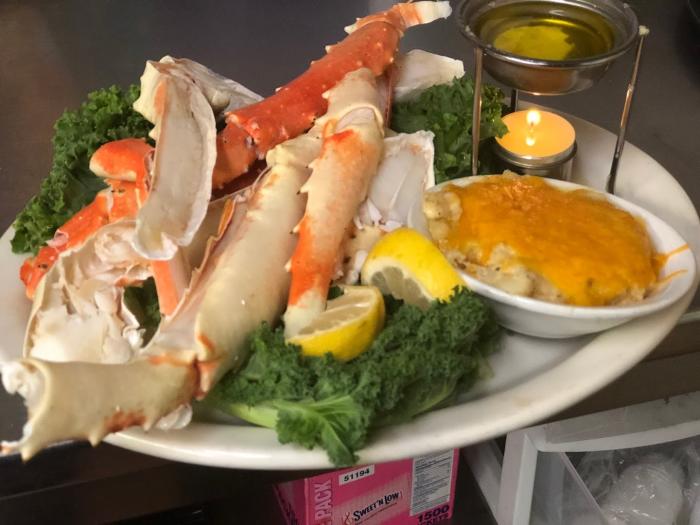 Set against the picturesque backdrop of Wausau, Gulliver's Landing offers a diverse and innovative menu that celebrates local ingredients and global inspiration. From their mouthwatering artisanal dishes to their carefully curated wine and spirits selection, Gulliver's Landing promises an unforgettable evening that seamlessly blends sophistication with warmth, making it a must-visit destination for both locals and travelers seeking a one-of-a-kind dining encounter.
While supper clubs offer a dining encounter like no other, prompting travelers to craft entire getaways around this unique experience that is quintessentially Wisconsin, no visit is complete without after-dinner drinks. Wherever your supper club journey takes you, be sure to finish your meal with a Grasshopper or Brandy Alexander!
📷 Credit: goes to organizations showcased.
Although Central Wisconsin has become a hub for outdoor fun, we are not lacking on indoor…
Variety is the spice of life, and the Wausau area offers plenty of options for your dining needs…
With over 2,200 rooms, the Wausau area can accommodate all of your lodging needs. Enjoy quaint bed…