The Confluence of Lake Wausau
One of the reasons that the Great Pinery Waterway is amazing is because of the confluence of the Wisconsin, Eau Claire and Big Rib rivers.  Confluence literally means the meeting place of two or more rivers.  One of the benefits of the Wisconsin River dams are the vast playground flowages that are created - Lake Wausau, Big Eau Pleine Reservoir, Lake DuBay, Alexander Lake, Grandfather Flowage, Spirit River, and more. Mysteries underwater where villages and people once settled.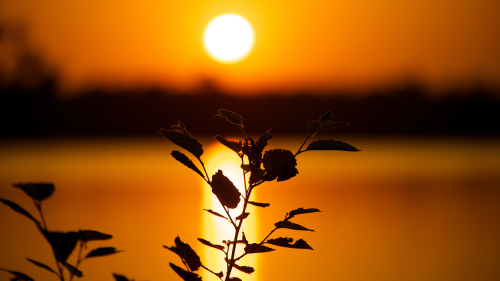 In the plans are the trail-marking of the Big Rib River and the Eau Claire River.  There are three Eau Claire Rivers in Wisconsin, for your information.
The Lower Big Rib River Trail starts its 17 mile journey in Marathon City at Lions Park as it flows east to join the Wisconsin River at Bluegill Bay Park on Lake Wausau. 
The river flows over sand and gravel bars and along heavily wooded banks that give the river an "up north" feeling of seclusion and adventure.  Heron, ducks, and deer are common along its banks and the river fails to disappoint the angler for smallmouth and walleye.
Trail Vitals: 17 miles in length with three landings along its length ending at Bluegill Bay Park, a historical bridge, and wildlife viewing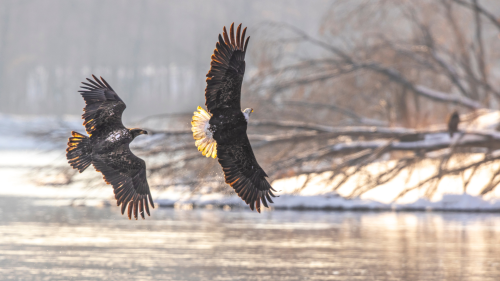 The Lower Eau Claire River Water Trail starts its 15 mile journey at the Clubhouse Road landing on the south side of the bridge and flows through boulder fields, and scenic landscapes before entering Lake Wausau just west of the historic Brooks and Ross dam. The trail passes by historical bridges, flowing through the Eau Claire River Conservancy giving the trail an "everglade" like feeling as one paddles around cattails and reeds before exiting at the Drott Street Landing where once stood one of the first sawmills in the Northwoods and having the claim to fame of cutting one of the largest and oldest white pines in the state, germinating in or around 1500. 
Trail Vitals: 15 miles in length with four landings, one dam portage, natural areas, historic bridges and ending in Lake Wausau where it joins the Great Pinery Heritage Waterway.