The Wausau area is a great place for families to visit, even in the winter!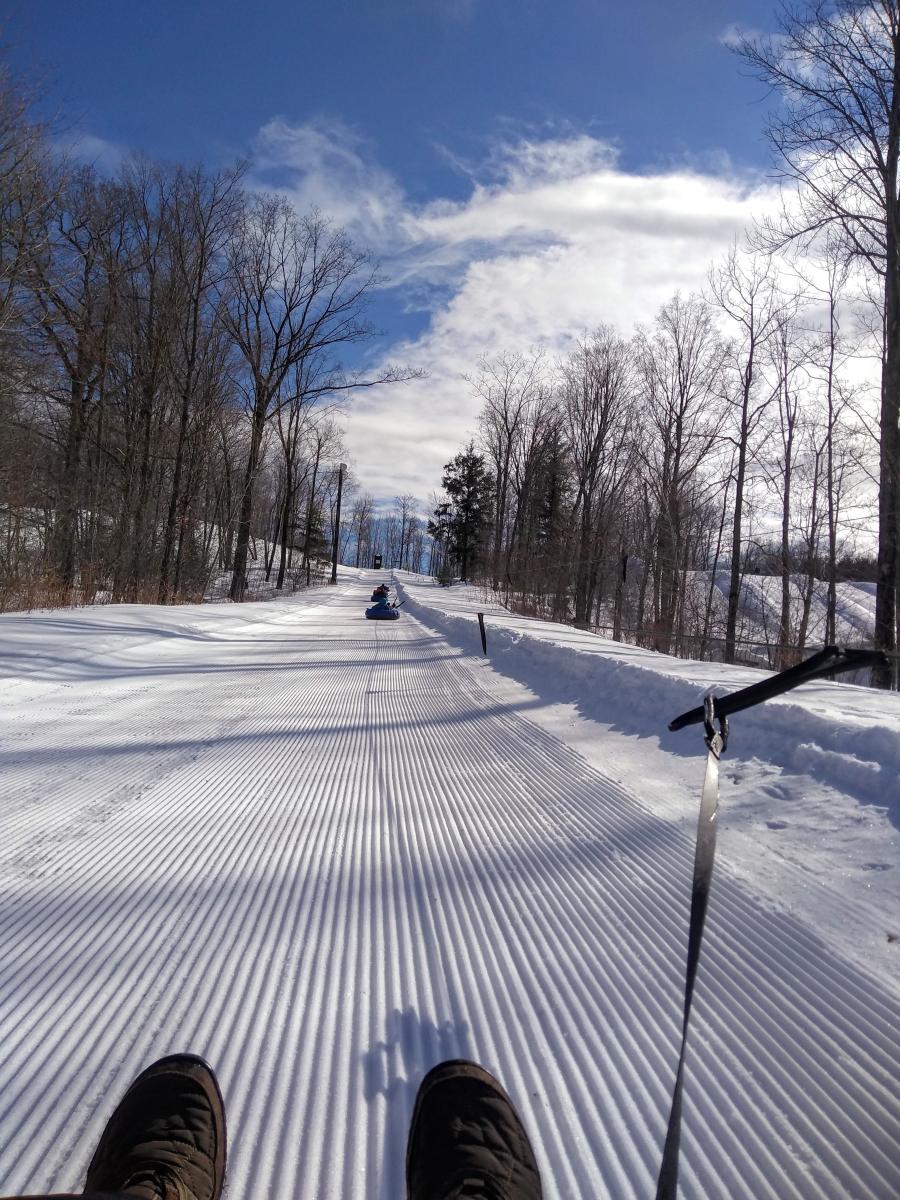 📍 1329 Sylvan St, Wausau, WI 54403
Tubing at Sylvan Hill is a great option for winter visitors to the Wausau area who love an adventure! Kids who are taller than 42" (minimum height requirement) will be thrilled to zoom down multiple runs at top speed.
 
Here's how it works: 
👉 When you arrive at Sylvan Hill, pay for your tickets at the chalet ($10.00/session for ages 14 and up and $7.50/session for children 42" to 13 yrs old), head to the hills, grab a tube, get pulled up with the tow-line, get dumped off at the top, scramble up and head to the run of your choice, attach your tube to your family members or choose to go solo, get the "all clear" from the attendant, and rocket down the hill!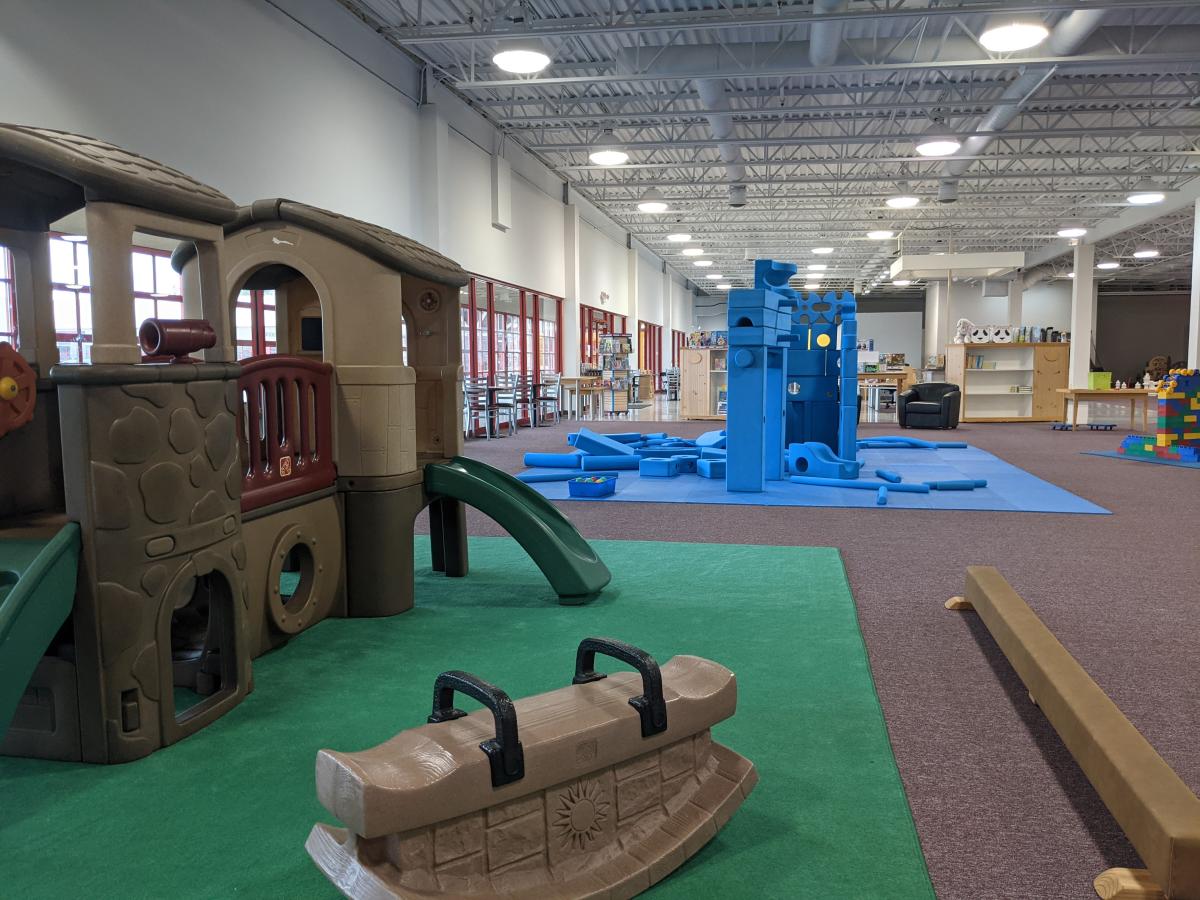 📍 Cedar Creek Mall, 10101 Market St, Rothschild, WI 54474
If you need a break from the cold and have young children, the Greater Wausau Children's Museum is the perfect destination! Kids can climb, build, and engage in creative play. The layout makes it easy to keep an eye on your joyful kid while not having to run after them every second. (Win!) Admission is currently $5 for children 1-12 years of age, $1 for parents/adult caregivers, free for children 0-12 months of age, and $1 for SNAP and Forward Health recipients.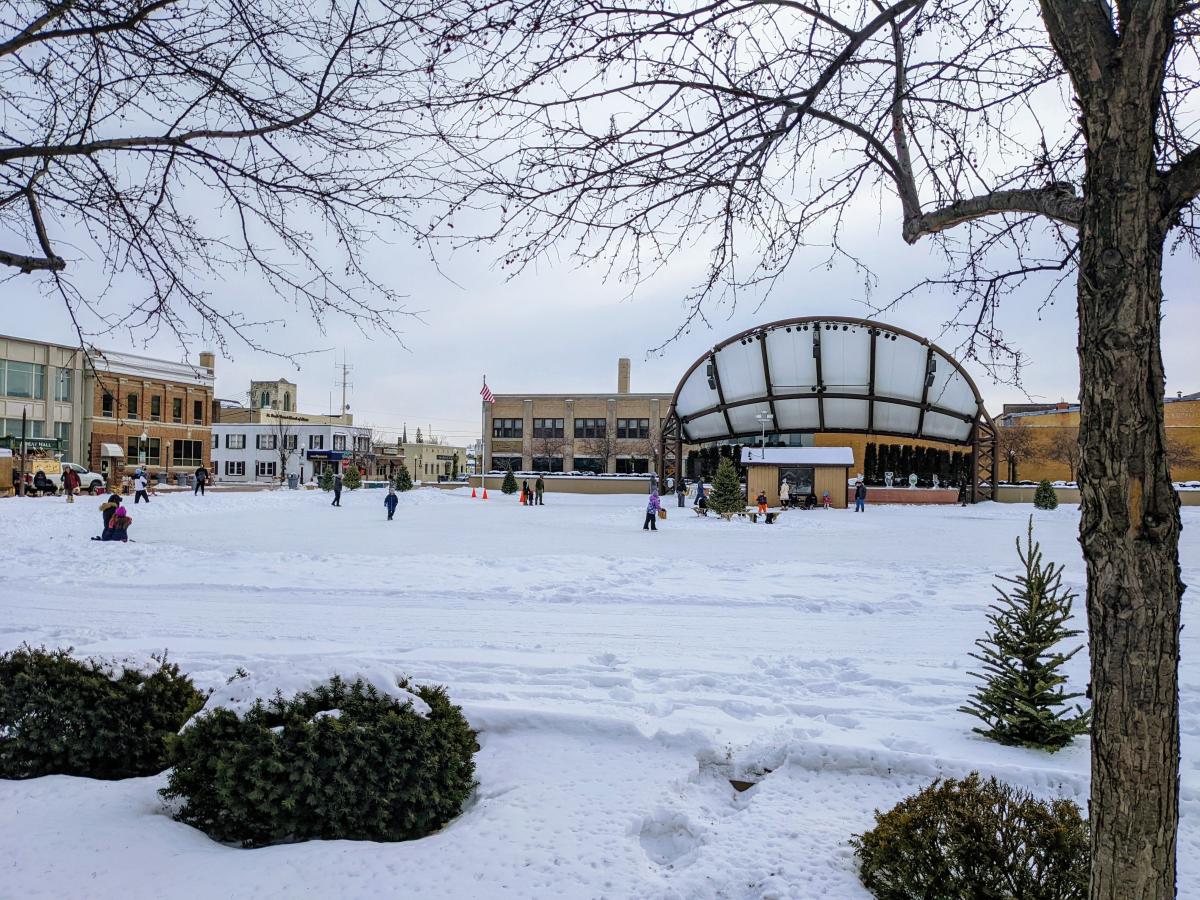 Go Ice Skating
There are many ice rinks to choose from in the Wausau area! If you don't have your own skates, you'll need to choose between the two indoor rinks at Greenheck Field House ($4/person with $3 skate rental) and Marathon Park ($3 youth, $4 adults, $3 rental). It's free to skate at an outdoor rink, but check ahead of time to make sure it's open!
📍 400 Block – Outdoor: 401 N Third St, Wausau, WI 54403 (pictured)
📍 Doepke Park – Outdoor: 151414 Highway N, Rib Mountain, WI 54401
📍 George Street Park – Outdoor: 707 George St, Rothschild, WI 54474
📍 Greenheck Field House – Indoor: 6400 Alderson St, Weston, WI 54476
📍 Kennedy Park – Outdoor: 2201 Neupert Ave, Weston, WI 54476
📍 Marathon Park – Indoor: 1201 Stewart Ave, Wausau, WI 54401
📍 Thom Field – Outdoor: 1700 N 13th St, Wausau, WI 54403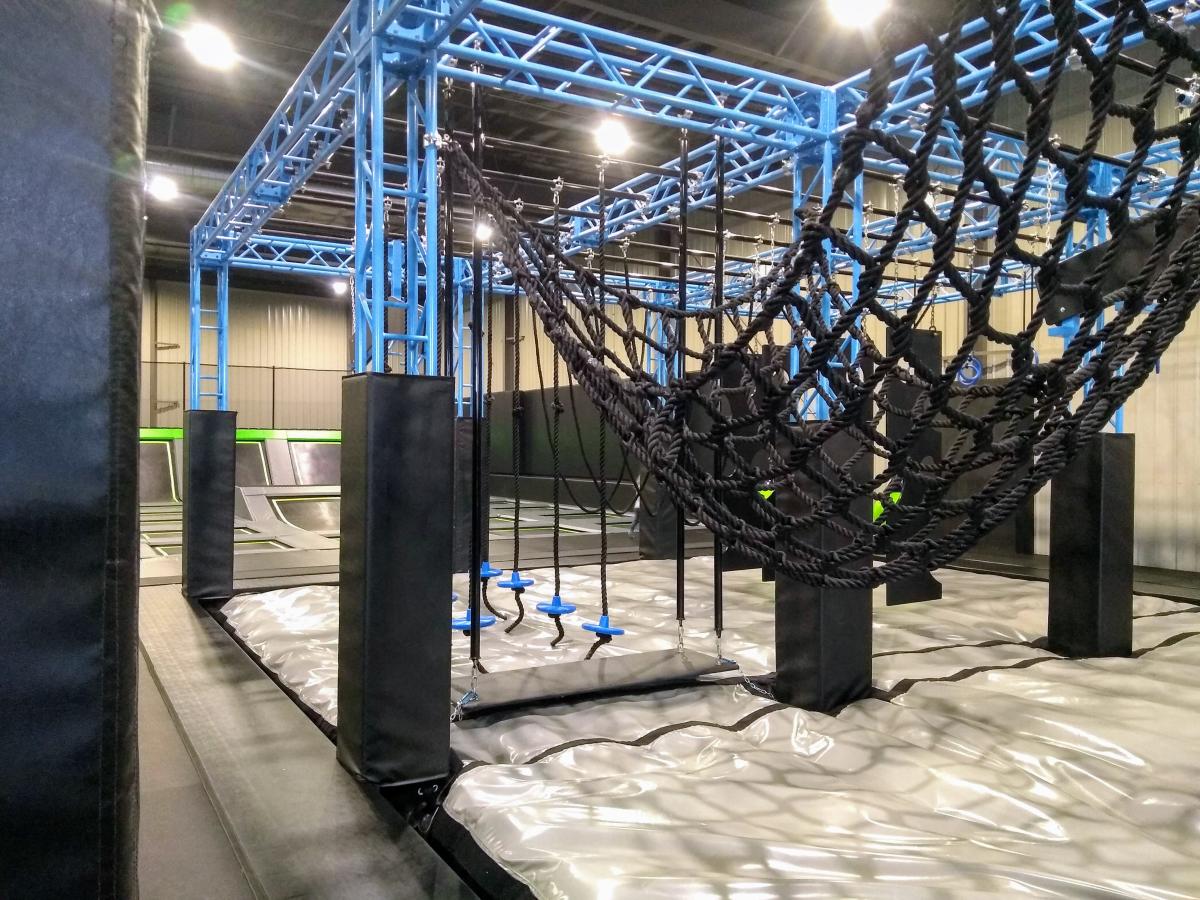 📍 608 Creske Ave, Rothschild, WI 54474
Is it really cold outside? Do your kids need to burn off some energy? Head on over to Sawmill Adventure Park! This indoor play space features many individual trampolines, a climbing wall, ninja warrior course, stunt jump pad, foam pits, basketball dunk pads, trampoline dodgeball area, and a new hologate VR area. Kids 36" and under can get a Toddler Pass for $9. The jumping rates for everyone else are as follows: $16 (60 minutes), $23.50 (90 minutes), $27.50 (2 hours). 
👉 In the summer, this location also has a great 18-hole miniature golf course!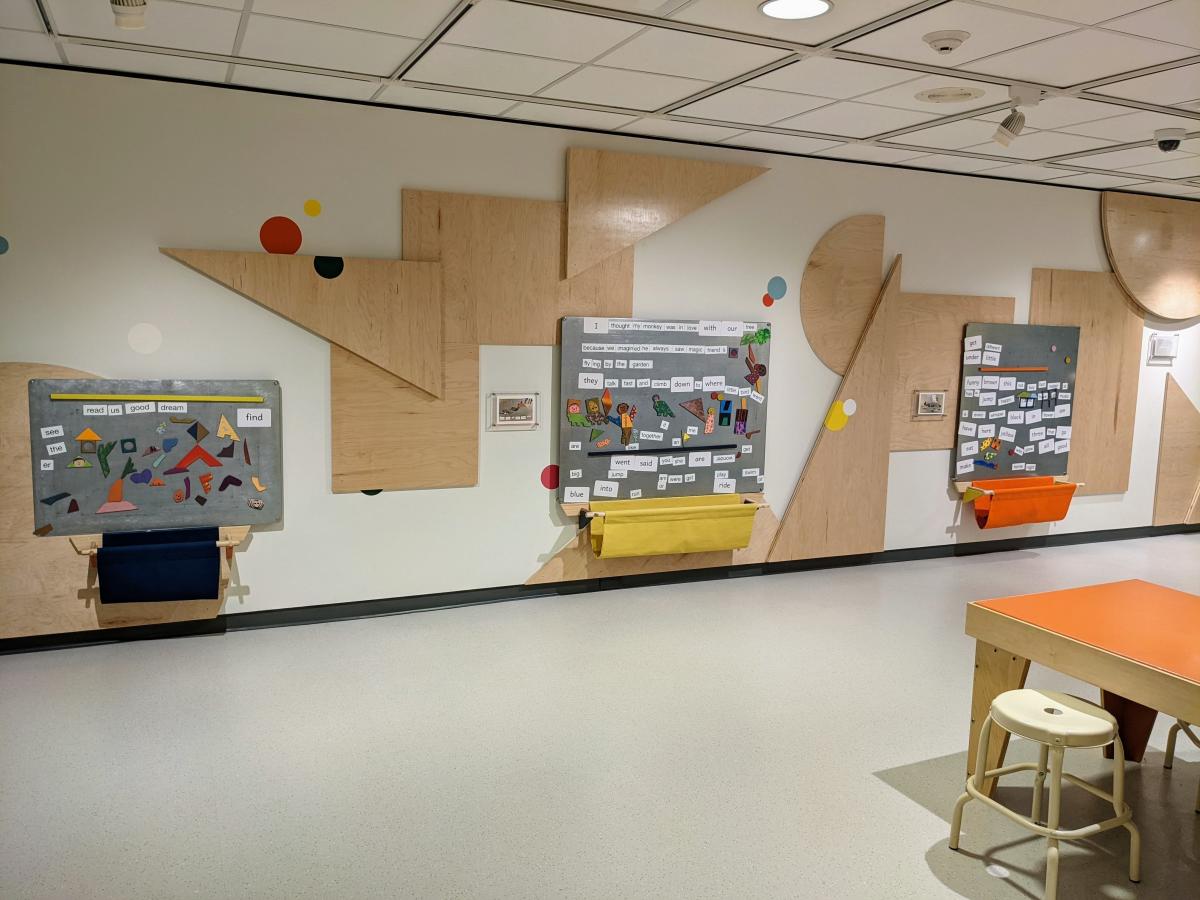 📍 700 N 12th St, Wausau, WI 54403
If your kids have never been to an art museum before, then taking them to the Leigh Yawkey Woodson Art Museum would be a great introduction! The museum was one of only two art museums in the country to win a National Medal in 2017 and has an internationally renowned Birds in Art exhibition each fall, but it also manages to include features that are appealing to kids and families! After you wander the main floor galleries, make sure to visit Art Park on the lower-level which includes hands-on activities, crafts, toys, and books!
👉 When there's not snow on the ground, leave time to check out the sculptures on the roof-top patio and in the lush gardens! Little kids will love that they can touch the frog and hippo sculptures.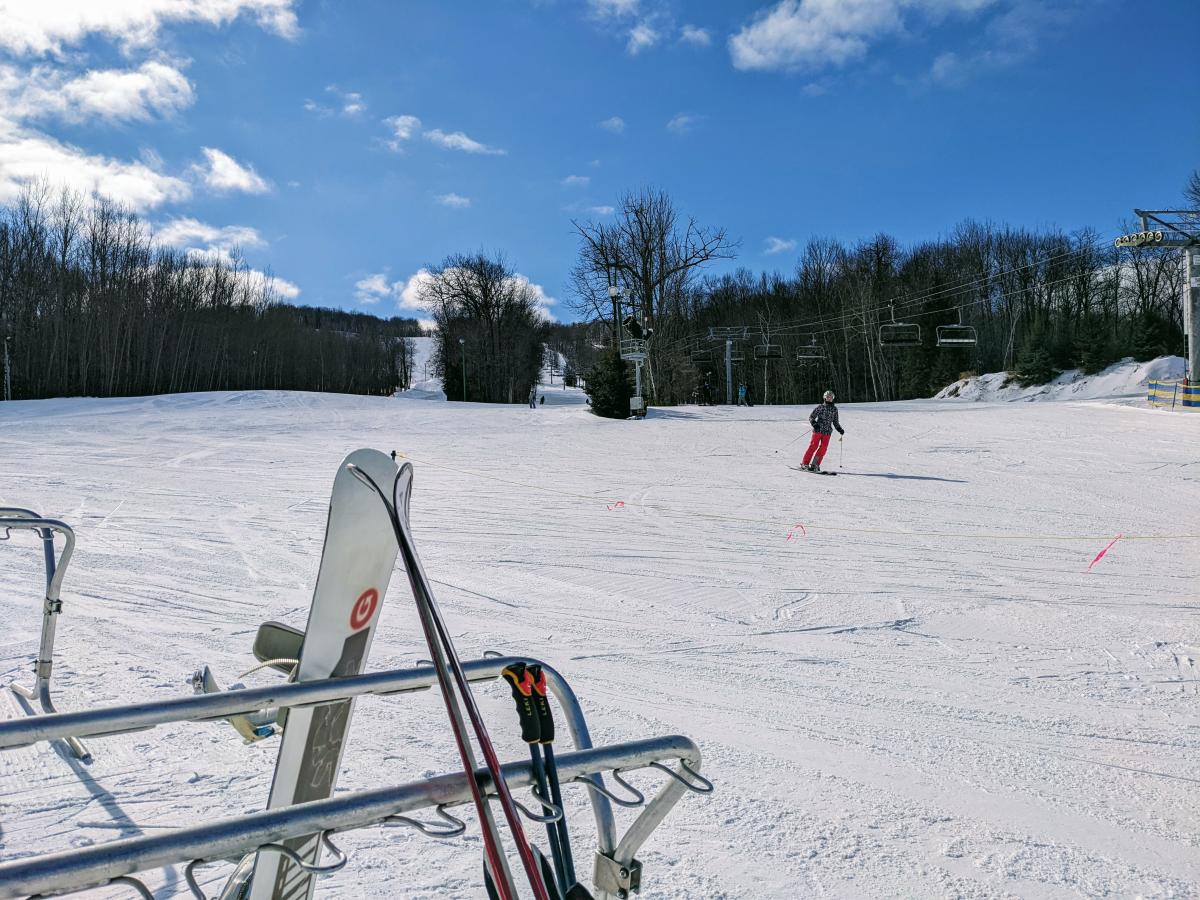 📍 227200 Snowbird Dr, Wausau, WI 54401
Located on Rib Mountain, Granite Peak Ski Area is one of the Midwest's top ski areas with 7 lifts, 55 trails, 4 progressive terrain parks, and 4 mogul runs. The 700 foot vertical drop at Granite Peak is Wisconsin's longest! On weekends, families can sign their kids up for the youth ski program with 2-hour and full-day options.
👉 In the fall, don't miss out on the fall colors chairlift rides!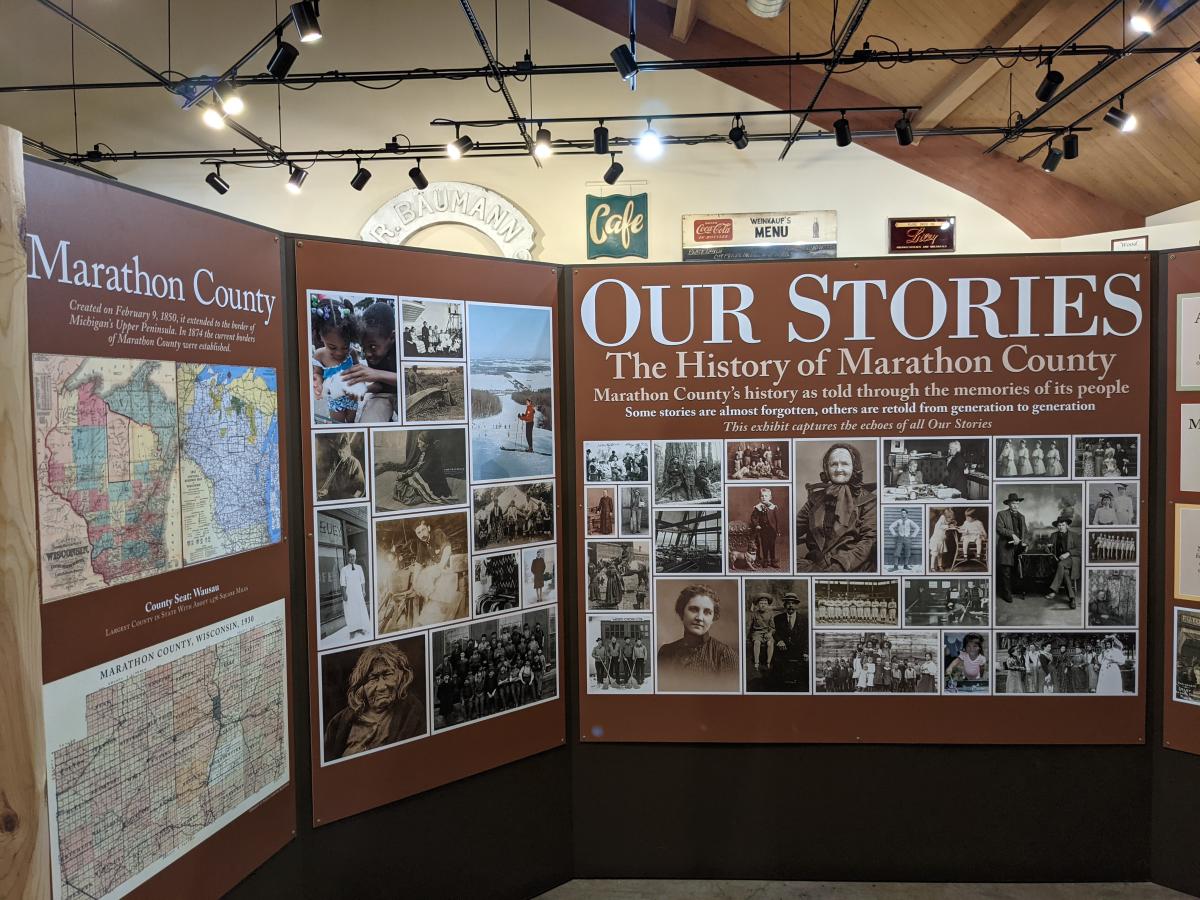 📍 410 McIndoe Street, Wausau, WI  54403
Do you have a history buff in your family? Then the Woodson History Center is the place for you! Located in the historic home of Leigh Yawkey and A.P. Woodson, this free museum has a few rotating exhibits in addition to the permanent "Our Stories - The History of Marathon County" exhibit. Craving more? Take a tour of the Yawkey House Museum, which is across the street from the Woodson History Center. This stunning Classical Revival home was the residence of Cyrus and Alice Yawkey. Admission is $7 for adults, $6 for seniors, $5 for students, and free for children under age 6.
👉 During warmer months, make sure to stop by the Yawkey House gardens. The large fountain and vine-covered pergola will help you remember to stop and smell the flowers.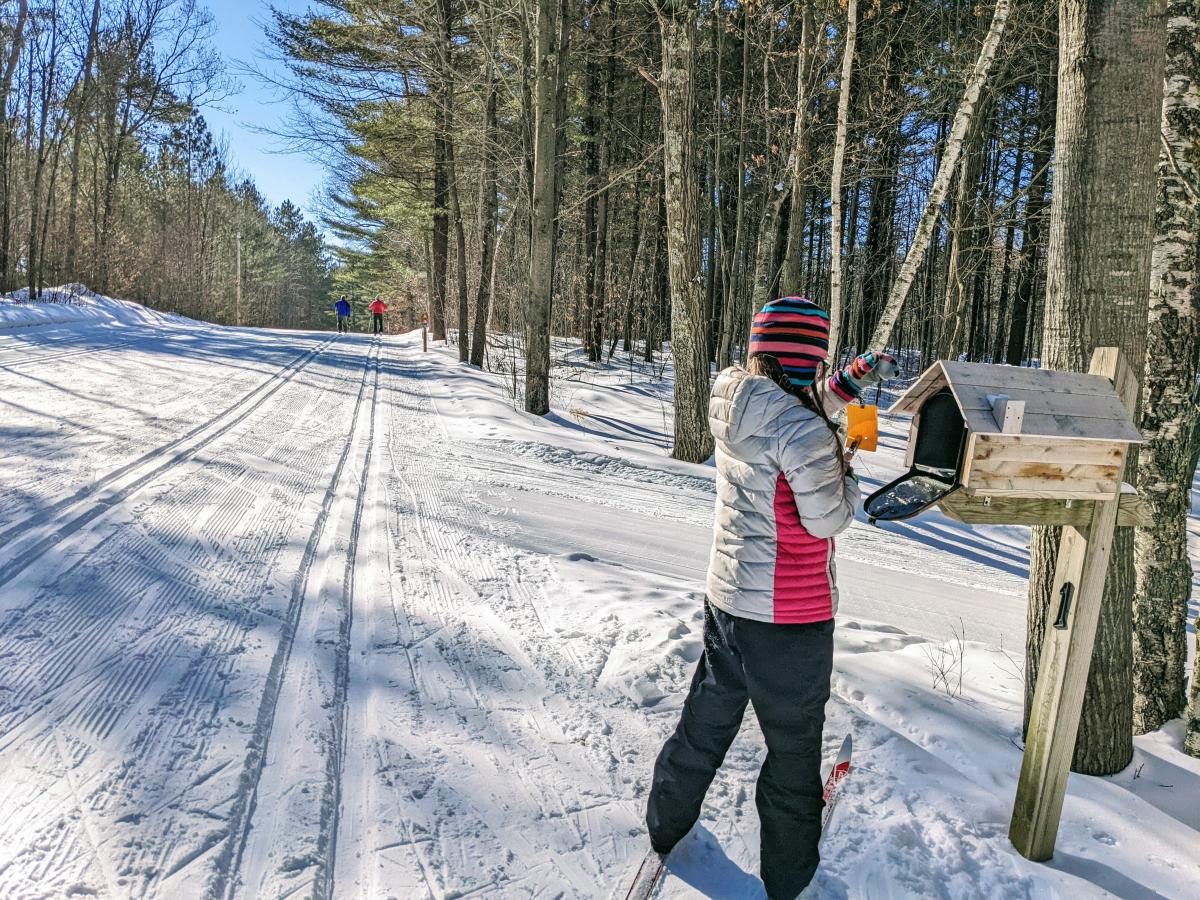 📍 221700 Red Bud Rd, Wausau, WI 54401
Whether your family members are avid skiers or new to the sport, you'll have a fun time exploring the trails that range from a 0.5 mile Kids Loop to the marked 20 kilometer loop. (There are over 30 km of trail in all!) A unique and fun activity at Nine Mile County Forest is the 1.7 mile Cookie Trail! To participate, pick up a punch card at the chalet, punch the card at every mailbox along the route, and return the card to the chalet for a free treat! An adult day pass is $12 ($7 after 5pm) and a full equipment rental is $15. Kids age 12 and under get a free ski pass and a full equipment rental is only $10 per day.
👉 Families with young kids can enjoy the "Over and Under" Trail Tale book while skiing or snowshoeing. It starts right near the chalet and is spread out along the Kids Loop trail.