Looking for ways to keep the kids entertained during the springtime? This list will keep the kids busy no matter what the weather is doing outside.  
1. Play at Art Park at the Leigh Yawkey Woodson Art Museum
📍 700 N 12th St, Wausau, WI 54403
The Leigh Yawkey Woodson Art Museum has an awesome kids area in the basement with books, puzzles, and hand-on art projects! Even if your kids are little, make sure to take some time to walk through the galleries. You might be surprised by how interested they are!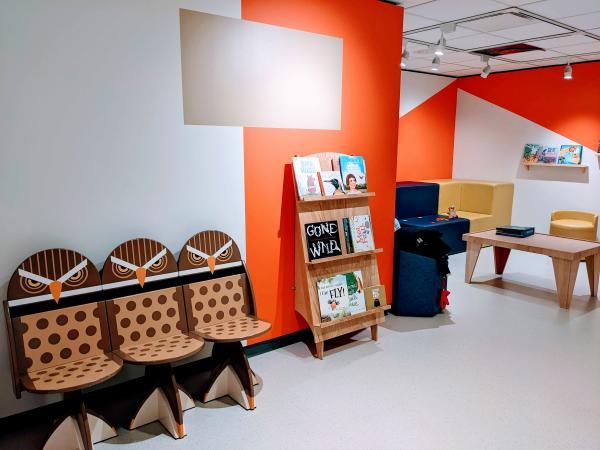 2. Attend Healthy Kids Day at the Woodson YMCA
📍 Woodson YMCA - Aspirus Branch, 3402 Howland Ave, Weston, WI 54476
There is a lot for kids to do at the Woodson YMCA's Healthy Kids Day on Saturday, April 29, 2023 from 10 AM – 2 PM. The event is free for all to attend and includes lots of activities and swag for kids!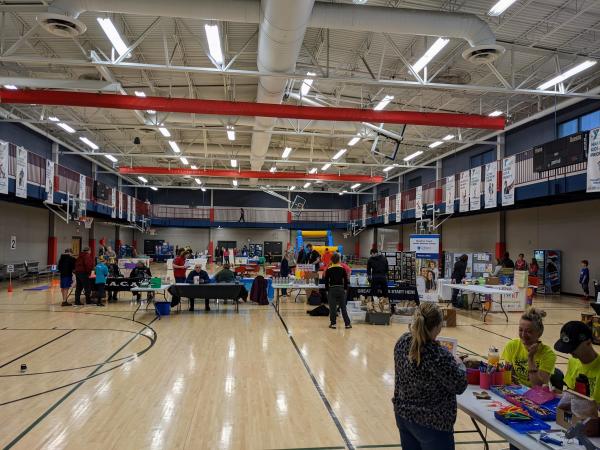 📍 1300 N River Dr, Wausau, WI 54403
WOW is the place to go if your kids are into gaming! After you're done playing arcade games, you can stick around to enjoy a meal indoors or outside on their patio that overlooks the Wisconsin River.
📍 1800 N 1st Ave, Wausau, WI 54401
Clay Corner Studio has many pottery pieces that kids can paint, such as plates, mugs, and banks. Call ahead to find out which types of projects will be ready in time before you head home!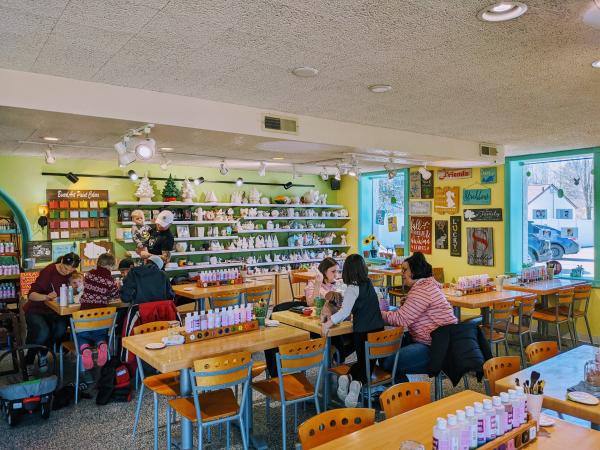 5. Pick up a Book or Activity at Janke Book Store for the Drive Home
📍 505 N 3rd Street, Wausau, WI 54403
Janke Book Store is the oldest bookstore in Wisconsin! Enjoy perusing the aisles and aisles of books, toys, games, and activities for kids. You're sure to find something for everyone to enjoy.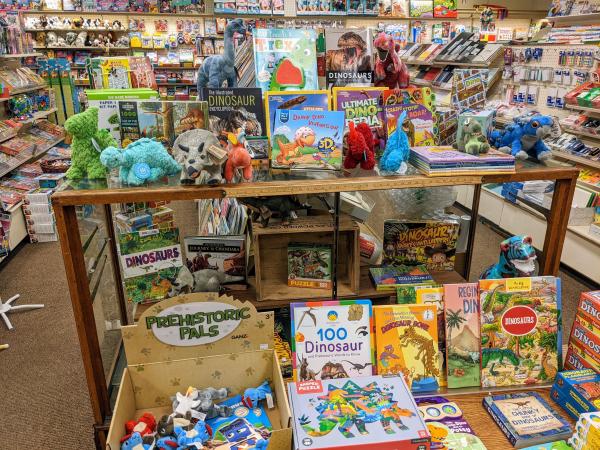 6. Go for a Hike on the Ice Age Trail
📍 20318 Hoot Owl Dr, Ringle, WI 54471
There are multiple Ice Age Trail segments in the Wausau area. The Ice Age Trail Alliance website has many resources to help you find your perfect hike!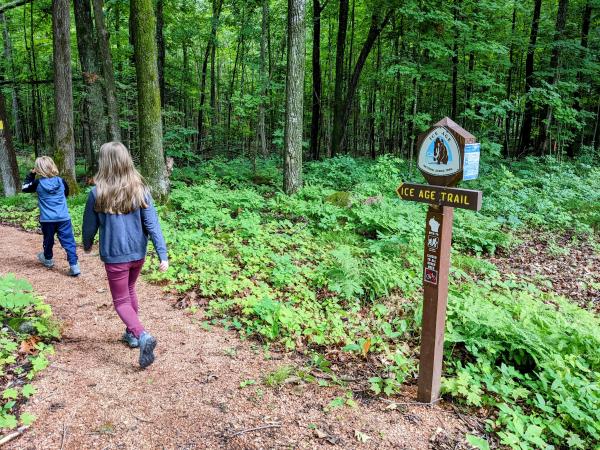 7.  Grab an Ice Cream Cone at Sweets on 3rd
📍 615 N 3rd Street, Wausau, WI 54403
Sweets on 3rd sells a wide variety of chocolates, and they have 10+ flavors of Chocolate Shoppe Ice Cream. If you've had a busy weekend, a scoop of "Exhausted Parent" might be just what you need to make it through the day! Yum!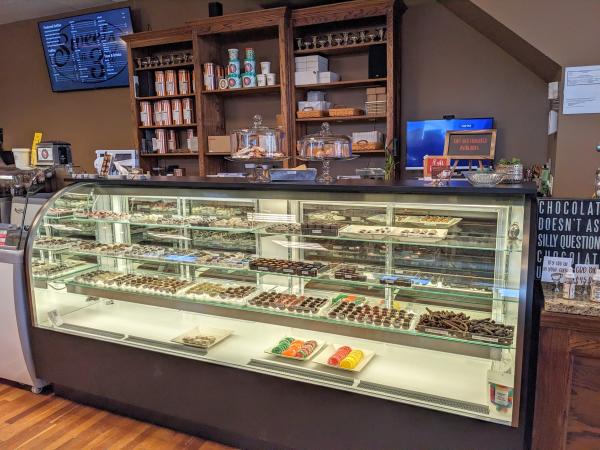 📍 608 Creske Ave, Rothschild, WI 54474
Adventurous kids will love jumping on the trampolines at Sawmill Adventure Park! The facility includes a toddler area, basketball hoops, ninja warrior area, Hologate VR, a foam pit, and more.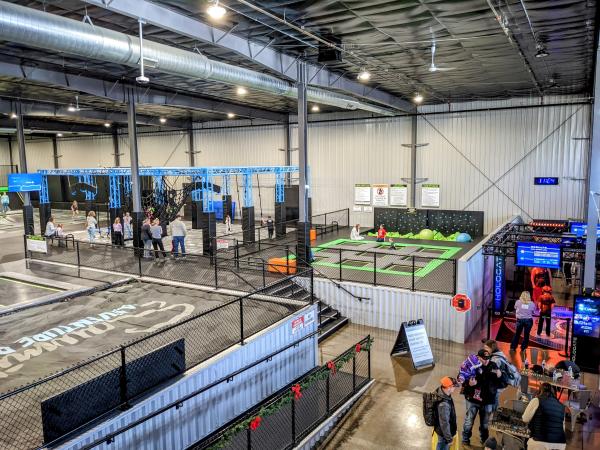 9.  Play at JoJo's Jungle
📍 4200 Stettin Dr, Wausau, WI 54401
Play with caution if there is still ice and snow on the ground, but otherwise, spring is a great time for getting outside to enjoy all of the great playgrounds in the Wausau area. JoJo's Jungle is the area's largest playground, and it's inclusive too!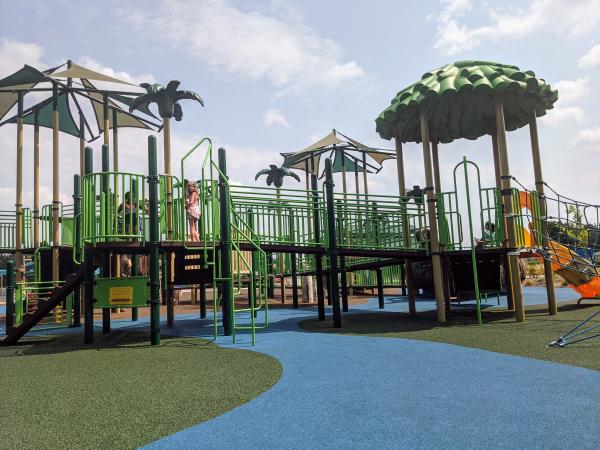 10.  Take Your Littles to the Greater Wausau Children's Museum
📍 10101 Market St, Suite D70, Rothschild, WI 54474
The Greater Wausau Children's Museum, located in the Cedar Creek Mall, has tons of different activities for young children. If the weather is rainy, you can easily spend a few hours here, and your kid will be able to run and explore to their heart's delight!