There are already some fantastic mountain biking trails in and near Wausau, WI, but eventually, Marathon County is working on becoming an International Mountain Biking Ride Center, which would make Wausau even more of a destination for bikers from all over the country. Thankfully, the trails already in place are well-maintained, exciting tracks, and diverse for all skill levels, whether you're just starting or you're a pro.
You'll find the most popular mountain biking trails at the Nine Mile County Forest Recreation Center. Only about 15-minutes from downtown Wausau, there are more than 13.5 miles of singletrack trails and 20 miles of wide trails ranging from beginner to expert. While most of these mountain biking trails close during the winter months (some are open for cross country skiing), the season generally begins at the start of May and runs through October.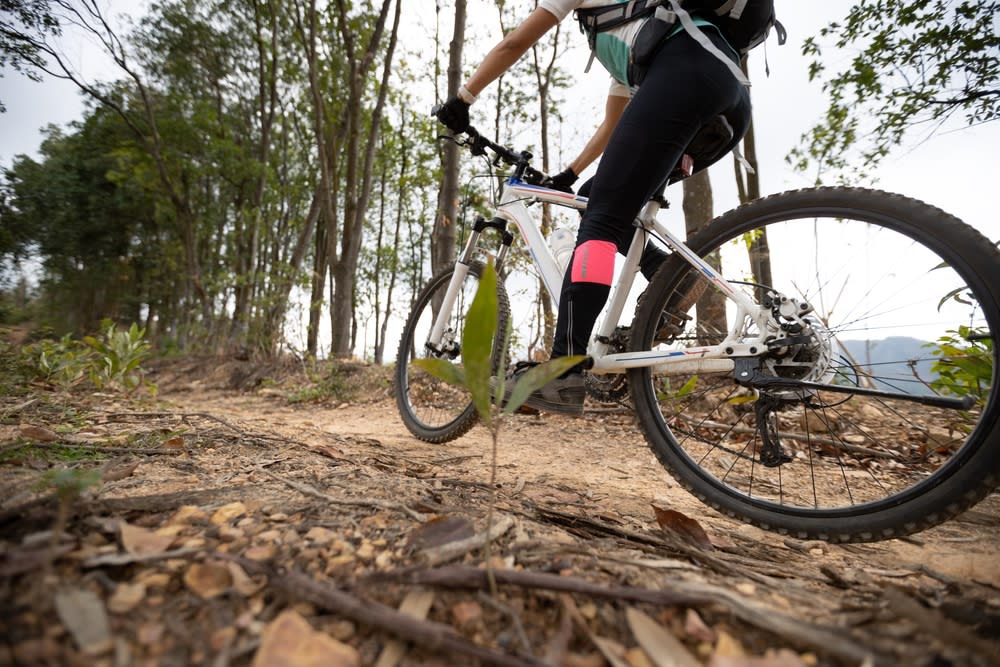 Check out these Mountain Biking Trails near Wausau WI
Here are the four most popular areas for mountain biking trails nearby:
Nine Mile County Forest Recreation Center:
With more than 20 miles of wide mountain biking trails and 13.5 singletrack routes, this is one of the most popular areas for biking near Wausau.

 Trail passes are required for all riders and can be purchased at the parking lot kiosks.

This area hosts major bike races each year, including Wausau 24 and the Wausau Classic.
Sylvan Hill Park:
Less than 10-minutes from our boutique hotel, this biking area has a 3-mile loop trail that encircles the park with four downhill offshoot options of differing difficulty. There's also a pump track and skills area for practicing.

Some of the trails here have difficult sections to traverse, including some advanced riding and jumping skills.

This is also a popular park for hiking in the warmer months and one of the best places for cross country skiing and snow tubing in the wintertime.
Big Eau Pleine Park:
You'll find more than 10 miles of shared-use hiking, horseback riding, and mountain biking trails that weave through hardwood forests at this nearby recreation area.

Unlike some of the other mountain biking trail areas, this park also welcomes riders in the snowy season. The ten miles of groomed trails are designated for bikes with a tire width of 3.7 inches or greater from December to mid-March.

This park area is home to a large lake, a popular fishing hole, and a water recreation hot spot in the summer.
Ringle Trails:
The Ringle Trail System is about 20 minutes from our Wausau Bed and Breakfast and about 11 miles of fantastic mountain biking trails. The trail network is comprised of smaller loops that can be combined into one larger route.

All of the trails are machine constructed with all skill levels in mind, all of the jumps, gaps, and drop features are optional with alternate paths for those still picking up the sport.

These trails are also groomed in the winter for fat tire biking and other winter recreation.
If you require bike rentals, Rib Mountain Cycles offers all types of gear and can get you set up for your time here.