While we launch the Great Pinery Heritage Waterway on August 26th at WOW in Wausau, let's talk about the camps on the River
Our charming small towns of Greater Wausau straddles the Wisconsin River, creating an urban space where you can still experience the beauty of nature. You don't find many cities where you can launch your kayak or take a peaceful hike in the downtown center! The shores along the Wisconsin River are peppered with parks ideal for spending a day outdoors, either on foot, by bike, or by boat.
A great place to start exploring the Wisconsin River in Wausau is the River Path, which follows the river on both the North and Southside of downtown and heads by Whitewater Park. Along the path, there's a lovely place to stop with a gas fire pit to take in the views. If you're in the mood for a cocktail, grab a patio spot at WOW (Wausau on Water) or stop by Briq's for soft-serve ice cream or a sundae.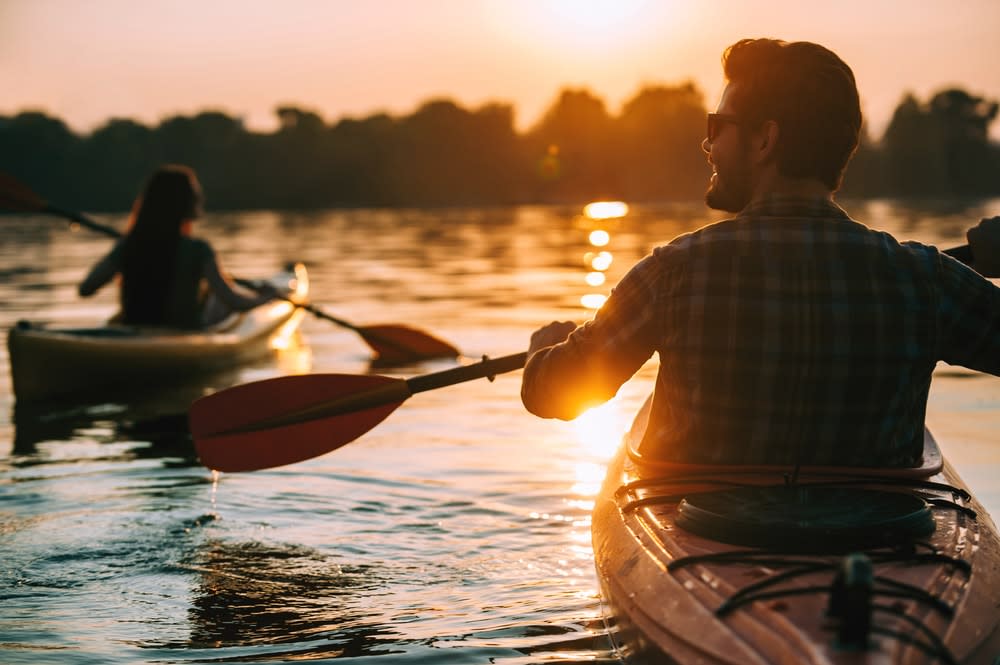 Wausau Parks on the Wisconsin River
The best getaways offer a diverse itinerary, and you'll find a lot of variety in Wausau. There are world-class restaurants and cafes, a bustling arts and museum district, and beautiful city parks along the riverfront for a picnic or a stroll. You can fill your days and evenings here with a mix of indoor and outdoor activities without even getting in your car.
Isle of Ferns Park: Just as the name sounds, this small island on the Wisconsin River is forested with ferns and white pines. Connected by a small bridge, you'll see it's a lovely place for a quiet stroll.

Riverside Park: Another open green space along the riverfront, you'll find an accessible walking trail and a bridge to Picnic Island—a great area to stop for a snack. Let us know if we can pack up a cheese and charcuterie board for you!

Barker-Stewart Island Park and Big Bull Falls Park: You'll find a great walking tour with historical markers and an ancient railroad bridge at this local park, which connects these two park areas. Pack a picnic and watch the birds and boaters float along the river.

Whitewater Park: For those with whitewater rafting skills, Wausau is also home to Whitewater Park right in the downtown area on the Wisconsin River. They offer lessons, group classes, and host annual events. If you're not ready for this thrill ride, this park has bleacher seating with great views to catch the action of the whitewater kayakers.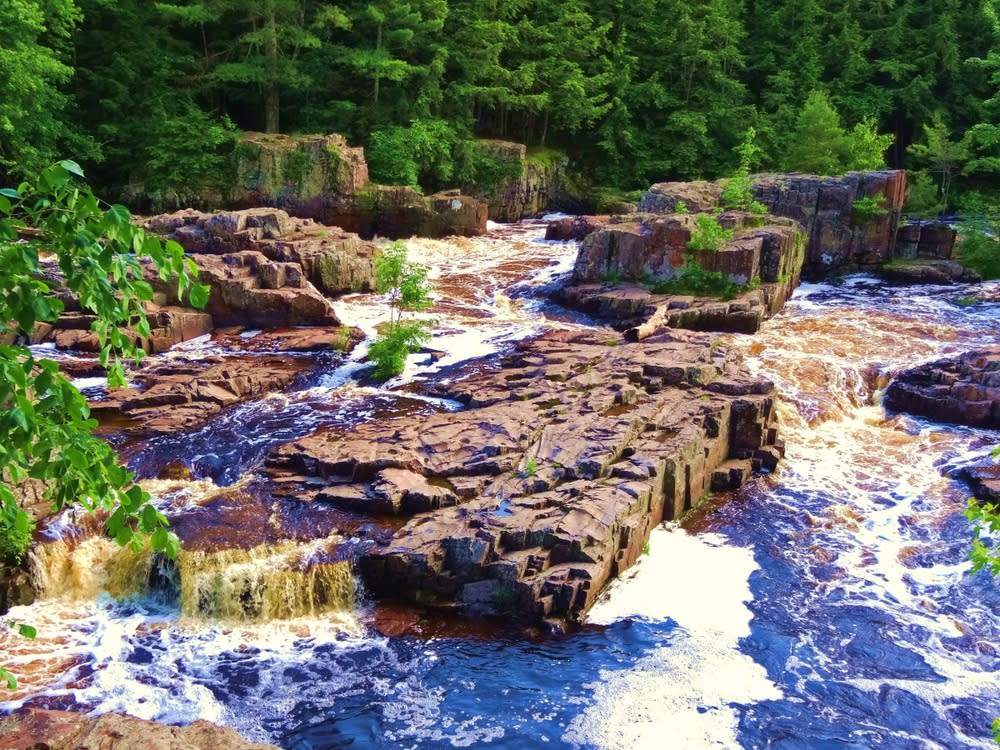 Visit the Dells of the Eau Claire Park East of Wausau
In just about 20 minutes drive, this park on the Eau Claire River is well worth the trip out East of Wausau. The river splits the 190-acre park in half, creating rocky gorges where the water cascades and flows across these ancient stone formations. Along this river, you'll see some stunning waterfalls and rushing rapids. Here you'll find beach access, swimming holes, and hiking trails, plenty to fill an afternoon with fresh air and beautiful scenes.