Attend the Biggest Events of the Year
The Taste 'N Glow Balloon Fest (pictured above) wowed guests in its first year and is slated to be even bigger and better in 2022! The festival will include hot air balloon flights, a 5K run, a craft show, food vendors, a lumberjack show, a car show, balloon walk-throughs, kids' activities, and a balloon glow.

Concerts on the Square - Wednesday nights from June 8 through August 17, 2022
These free concerts are very popular! Bring a camping chair and your drink of choice to enjoy during the concert and pick up some takeout from one of the on-site food trucks.
Wings Over Wausau - June 24 & 25, 2022 and Chalkfest - June 25 & 26, 2022
Wings Over Wausau is an airshow with kids' games and activities, live entertainment, chicken wing tasting, a car show, food vendors, fireworks, and drone demonstrations. Chalkfest is an event where artists decorate the concrete squares in and around the 400 Block in downtown Wausau.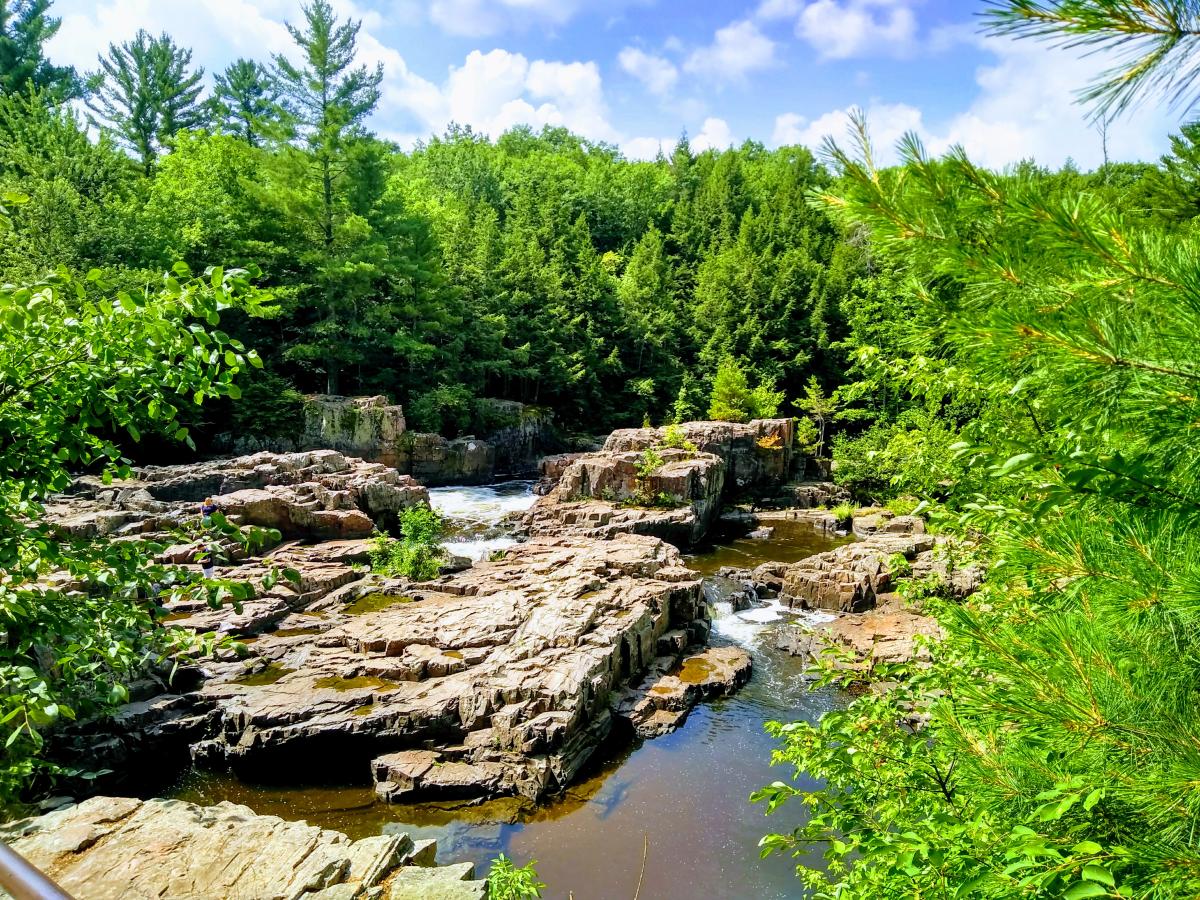 Revel in the Natural Wonders of the Wausau Area
Climb the tower at Rib Mountain State Park to get one of the best views in the state. Rib Mountain State Park also has many great hiking trails. If you're feeling adventurous, hike to the old quartzite quarry! There's also a fun playground at Rib Mountain State Park. Another natural wonder is Dells of the Eau Claire County Park, which is about 20 minutes east of downtown Wausau. Visitors will enjoy the unique views of the Eau Claire River as it flows around interesting rock formations. Families will be happy to know that the playground at Dells of the Eau Claire County Park is slated to be updated in 2022!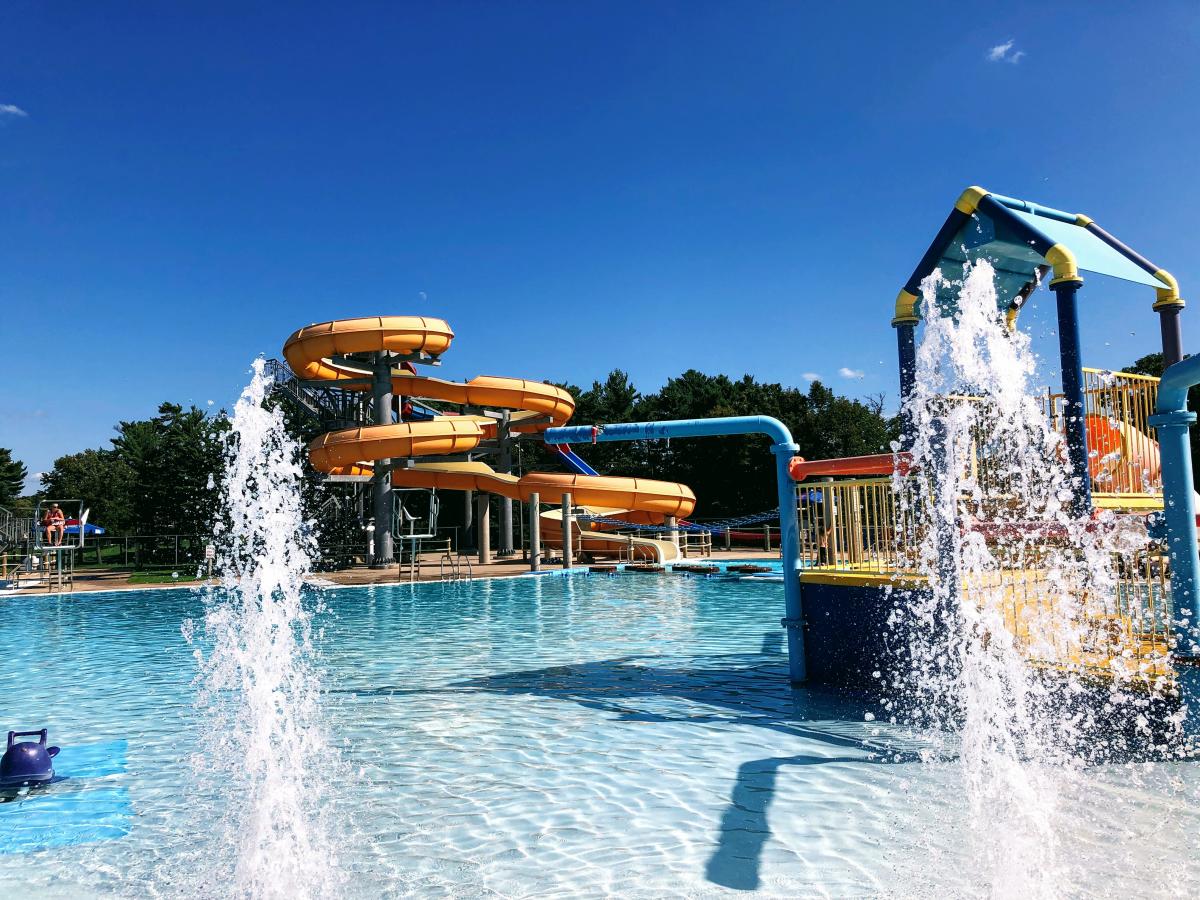 Cool Down on, in, or Near the Water
All of the outdoor pools in the Wausau area have large water slides and other fun features for families. (The Weston Aquatic Center is pictured above.) Visitors can go swimming for free at Sunny Vale Park and at Mission Lake Park. Boaters, kayakers, and canoeists will be happy to know that there are many launches at lakes and rivers in the area. There is even the option to try white water kayaking! If you like to be near the water but don't want to be in it, make sure to check out the River Edge Parkway and the nearby trails on Fern Island and on Barker-Stewart Island.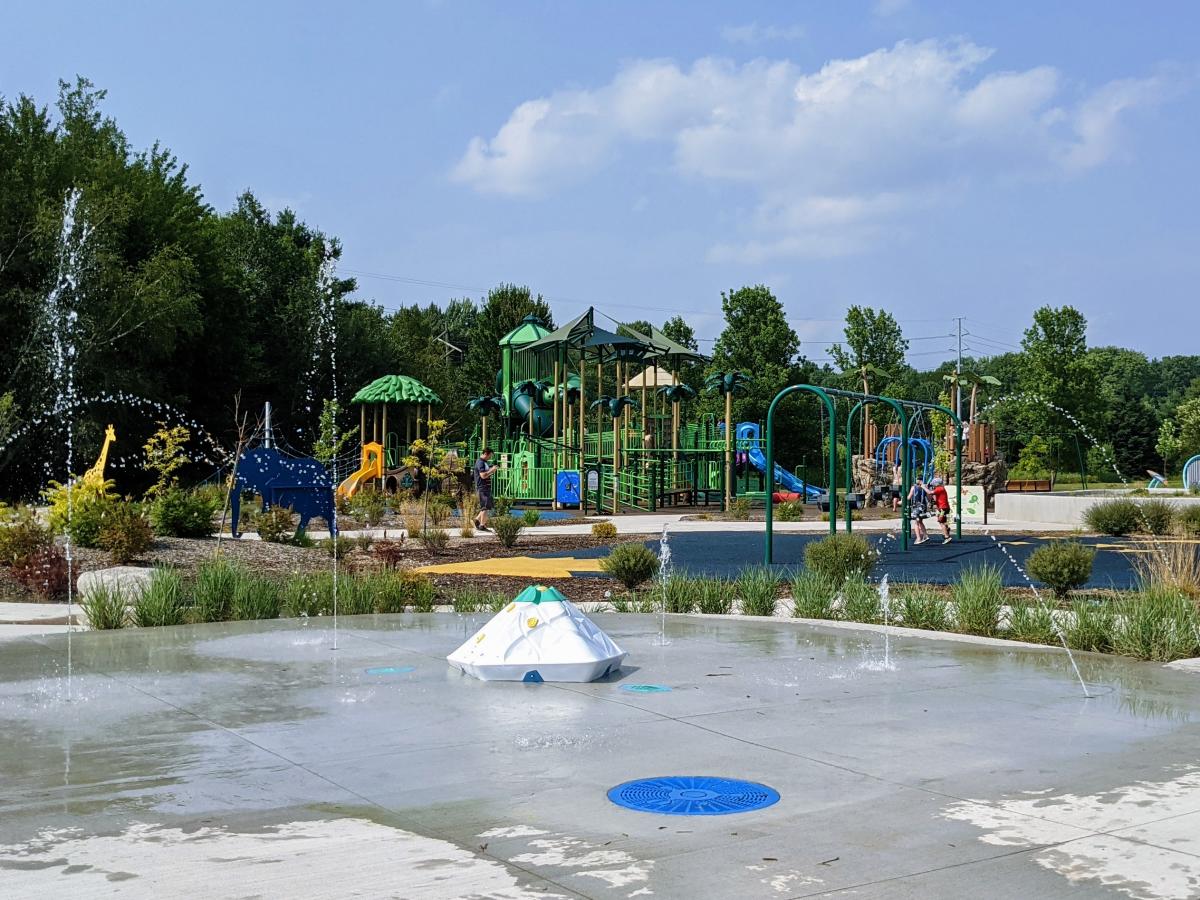 Play at Wausau's Awesome Playgrounds
It's generally agreed that JoJo's Jungle is the best playground in the Wausau area. This huge inclusive playground has wheelchair accessible features, multiple slides, a free splash pad (during the summer), ziplines, age specific play structures, and much more! Other cool playgrounds are at Three "M" Park (outer space theme), Riverlife Park (kids have to climb up ladders to reach the tall slide), Alexander Airport Park (airplane theme), and Marathon Park (climbing structure and a tall playset with a slide). Check out this guide for additional information about these playgrounds!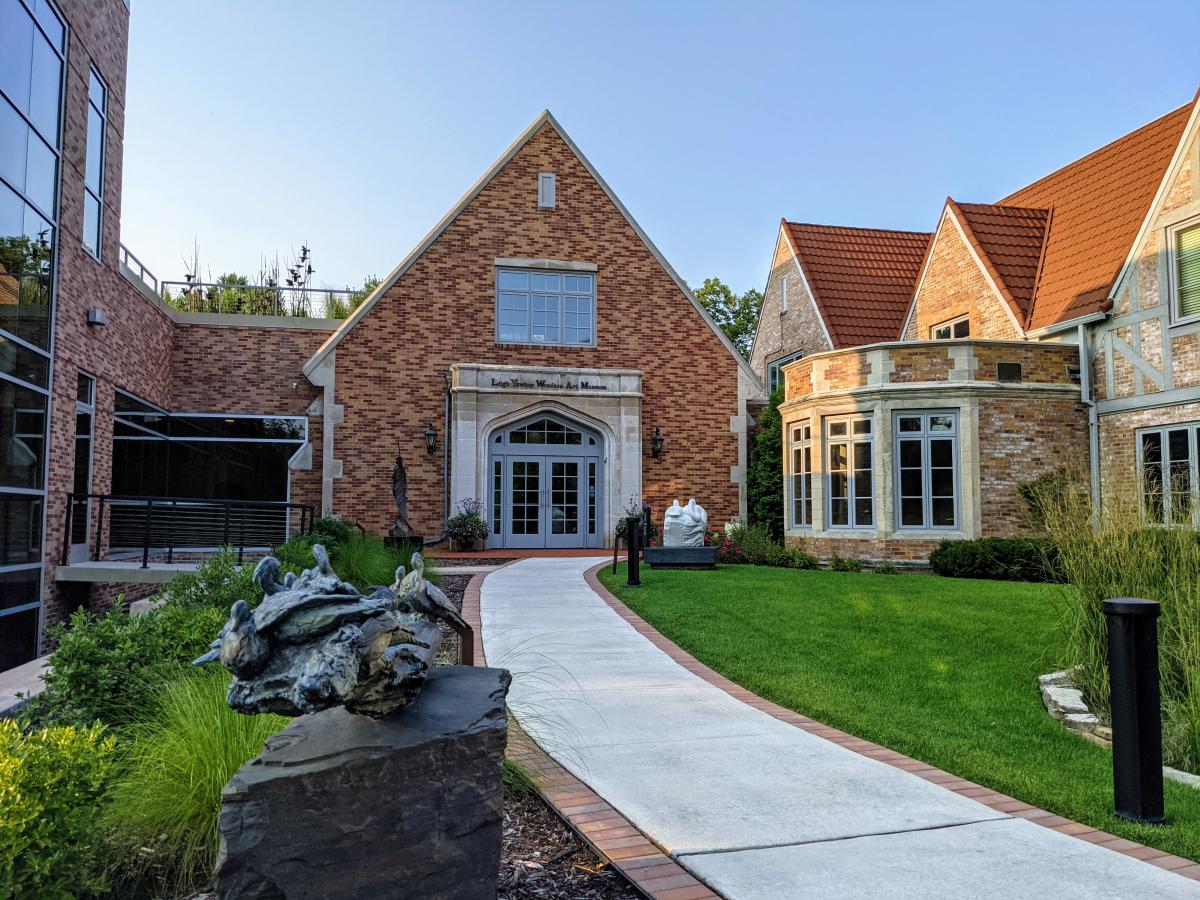 Visit the Wausau Area's Free Museums
Admission is "always free" at the Leigh Yawkey Woodson Art Museum. Families will enjoy wandering through the galleries, playing in Art Park, and exploring the rooftop and outdoor sculpture gardens. While you're in the area, you can also walk through the galleries at Center for the Visual Arts and the Wausau Museum of Contemporary Art. Visitors can also enjoy the free history museum at the Woodson History Center, which has exhibits about the history of Marathon County in addition to other special exhibits.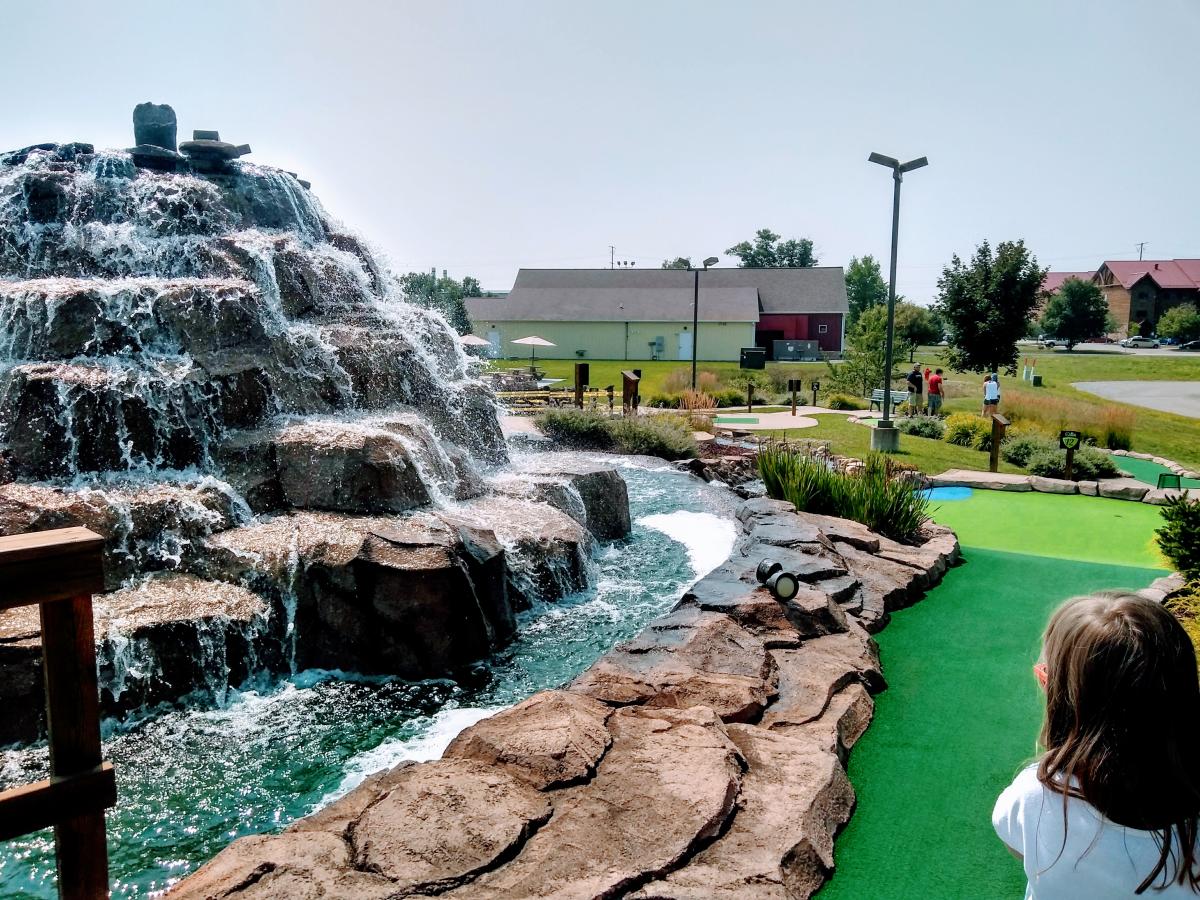 Enjoy "Only in Summer" Experiences
Attend an outdoor theater performance of "The Secret Garden" at Monk Botanical Gardens on August 12 or 13, 2022. Monk Botanical Gardens will also have a walking theatrical experience - "Peter Pan in the Gardens" - on July 16, 2022. Another "only in summer" experience is to attend a Wausau Woodchucks game at Athletic Park in Wausau. Check out the Wausau Woodchucks' website for special events and promotions! In the summer, visitors can enjoy playing mini-golf at Sawmill Adventure Park. The water features at this mini-golf course are especially fun for kids!