**New in 2023**
-Brand New Course-
Half and Full Marathon Course Details.
The new route will begin and end on the 400 Block in Wausau. Runners will lap the 400 Block before heading south on Prospect Ave toward Townline Rd. Townline will take runners to Northwestern Ave for an out and back section. After returning back to Townline, runners will make a left onto Curling Way for a lap on the paved path that cuts through the soccer fields. Runners will then return to Curling Way and begin to head back toward the 400 Block, the same way they started, on Prospect Ave. After reaching Washington Ave, runners will head toward River Dr, going south where they will meet up with the Riverlife Trail. They will use this trail going north to Slough Bridge. Runners will cross Slough and run through Big Bull Falls Park and use the foot bridge to access Barker-Stewart Island. They will then use an adjacent foot bridge to leave the island and return to the Riverlife Trail where they will continue north to Winton St. Runners will head past the Wausau Woodchucks home stadium on 5th and utilize Wausau Ave to River Dr where they will head south back toward the 400 Block. Runners will be directed onto an unused section of the Riverlife Trail back to Washington Ave. The Full marathon will make a right onto Slough and head north once again via Big Bull Falls Park and Barker-Stewart Island and half marathoners will make a left onto Washington where they will return to the 400 Block for a beautiful finish in front of the Grand Theater. 
Full Marathon additional details.
The full marathon will take runners through Big Bull Falls and Barker-Steward Island twice. After reaching Winton St for the second time, runners will make a left onto 6th St where they will head north. Runners will make a slight right onto Horseshoe Spring Rd and continue north. Horseshoe Spring Rd turns into 10th St briefly before turning into Troy St. They will make a left on to Evergreen Rd and follow that to River View Dr for an out and back section. Runners will make a left back onto Evergreen for another out and back that will return them to Troy St. Make a left onto Troy and head out of Wausau north, briefly, before the final out and back of the day. Runners will make their way to the finish using Troy St to 6th St, 6th St to Winton, Winton to River Dr, River Dr to Washington where they will make a left and finish in front of the beautiful Grand Theater. 
Elevation Profile            Elevation Gain - 449ft     Elevation Loss - 452ft


Elevation Profile          Elevation Gain - 228ft       Elevation Loss - 228ft

-There will be a 5k-
We are excited to announce the addition of a 5k to the race weekend. The 5k will start and finish at the 400 Block in downtown Wausau. Course to be released once completed and approved by the city.
-We have a New Logo-
The logo was created by Wausau native Marie Krause & and her husband Joe.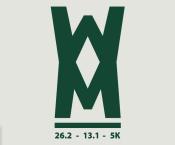 -New Race Director-
The Wausau Marathon is under new management and is excited to introduce a new race director, Scott Smith. Scott has strong ties to the area with many friends and family residing in Wausau. He brings over 15 years of racing experience to this role, having competed in long, middle, and short distance triathlon as well as half and full distance marathons, including the 2022 Wausau Marathon. You can reach Scott by emailing him at wausaumarathon@gmail.com.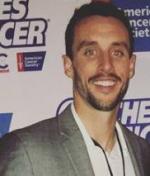 -Social Media-
Follow The Wausau Marathon on social media to stay up to date on all race information, news, and details!