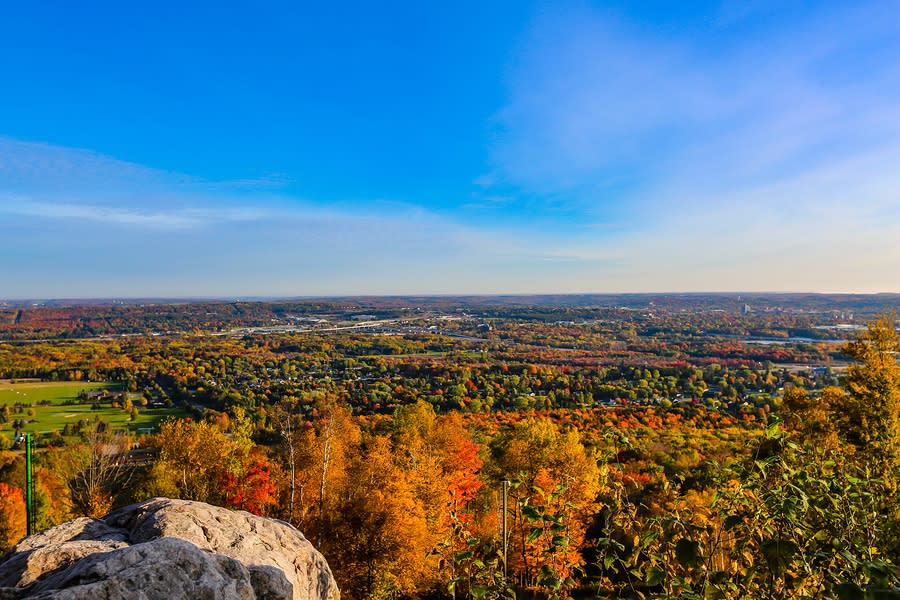 Wisconsin has earned itself a solid reputation for fall colors, competing with long-time destinations like New Hampshire, Vermont, and the rest of New England for unspoiled fall foliage. As we draw nearer to the end of summer, things like romantic fall getaways, surrounded by the fiery hues of autumn, are on the hearts and minds of travelers around the country.  The charming Northwoods town of Wausau is an excellent getaway destination.  Not only is there plenty to do here, including the Woodson Art Museum and the annual Birds of Art Exhibit, but the fall colors in Wausau are extraordinary. 
Where are the Best Fall Colors in Wausau?
We love leaf-peeping in the fall.  As the days become shorter, the nights longer, and the average temperatures gradually cool, we'll find ourselves enjoying the crisp, colorful days of autumn. The predominant color in any year largely depends on how much rain we've received each year, and the weather patterns in general. Right now, the Wisconsin Fall Color Report is predicting that peak fall colors in Wausau will happen in the 3rd week of October for 2019, though fall colors typically start to show themselves by late September and through the entire month of October.  Once you're here, these are the 8 best places to view the fall colors in Wausau, Wisconsin:
If you only have time to do one thing this fall in Wausau, make it a scenic chairlift ride up to the peak of Granite Mountain.
If you want to be fully immersed in fall color, hike up to the top of Rib Mountain State Park. It's the same mountain that houses Granite Peak Ski Area, but it's a different way to see the fall colors. Along the way, you can stop at many of the lookout points, or you can wait for the views from the 60-foot observation tower at the top.